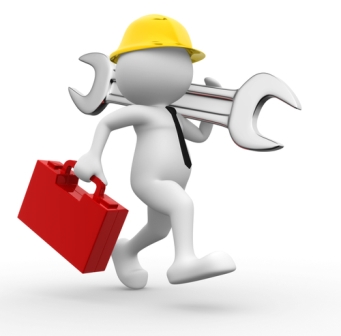 NATE (North American Technician Excellence) is an independent, third-party non-profit certification organization for HVAC technicians. Homeowners who request NATE-certified HVAC technicians receive skilled, professional service from technicians who have proved they have working knowledge of heating, cooling, ventilation and refrigeration systems.
The NATE Technical Committee is comprised of industry experts and oversees the Knowledge Areas of Technician Expertise (KATEs). The degree of certification HVAC technicians receive through NATE ranges from residential and light commercial HVAC system maintenance, to specialized areas of expertise, which include:
Air conditioning
Air distribution
Heat pumps
Hydronics (gas or oil)
Commercial or light commercial refrigeration
Commercial refrigeration
Senior HVAC efficiency analyst
To become NATE certified, technicians must pass a core exam and a specialty exam of their choosing, which may be in either installation or service. The core test covers the technician's general knowledge of HVAC systems, construction knowledge, and HVAC/R knowledge. The specialty exams cover the technician's knowledge of installation, service, maintenance and/or repair. It is strongly recommended that applicants for NATE certification have some formal training through a technical school, educational institution or an employer, as well as work experience in their selected area of expertise, which includes:
1 year of experience for installation
2 years of experience for service
5 years of experience for senior level technician
Hiring an HVAC contractor without NATE certification means you may receive service or installation from an inexperienced technician, and this can lead to problems down the road due to improper installation or service. Requesting a NATE-certified technician ensures you are working with a professional who has proved he or she has the necessary skills and knowledge to provide quality service and installation of your HVAC system.
If you have any questions about hiring a NATE-certified technician in the Fort Wayne area, please contact us at Hartman Brothers Heating & Air Conditioning. We're proud to say our technicians boast NATE certification.
Our goal is to help educate our customers in New Haven, Indiana and surrounding Fort Wayne area about energy and home comfort issues (specific to HVAC systems).  For more information about NATE technicians and other HVAC topics, download our free Home Comfort Resource guide.
Image courtesy of Shutterstock