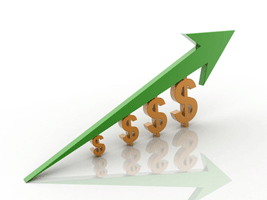 If you had high energy costs last summer, they may be even higher this year, especially if you didn't upgrade your air conditioner or make any other changes. Investing in a high-efficiency cooling system and an annual maintenance program are good steps toward reducing your monthly energy bills, but it's important not to ignore the house itself. You may not be able to avoid high energy costs if your home's cooling load is not reduced.

Your home's cooling load refers to the cooling capacity required to keep it at a desirable temperature. The larger the cooling load, the more your air conditioner has to work, which can lead to high energy costs, especially if your equipment is not operating efficiently. The five major factors that contribute to your home's cooling load include:
Roof. A significant amount of your home's heat gain comes from the roof. You can reduce this heat gain by shading your home with trees. A more immediate solution is properly sealing, insulating and ventilating the attic.
Walls. Check for air leaks around baseboards, electrical outlets, molding and other exterior wall openings. You may want to work with a contractor to identify and seal leaks that are less obvious. Check with your contractor to determine the recommended insulation level for the Fort Wayne area and make sure your home meets these recommendations.
Floor. Seal basement windows and joists that allow air to leak through the floors in your home. Also check the areas where ductwork or plumbing comes through the floor and seal any gaps or leaks around them.
Windows. Install affordable weather-stripping around windows and doors to keep conditioned air in and hot air out.
Infiltration. While you do want to keep hot air out, proper ventilation is important, especially in a tightly sealed home. Turning off the A/C and opening the windows at night is one way to circulate fresh air through your home; you can also install a whole-house ventilation system.
For all of your air conditioning needs in the Fort Wayne area, call the trained professionals at Hartman Brothers Heating and Air Conditioning.
Our goal is to help educate our customers about energy and home comfort issues (specific to HVAC systems).  For more information about high energy costs and other HVAC topics, download our free Home Comfort Resource guide.
Hartman Brothers services New Haven, IN and the surrounding Fort Wayne area. Visit our website to see our special offers and get started today!