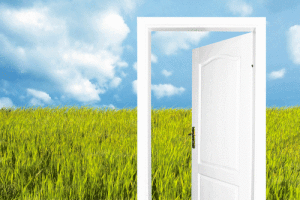 Home comfort is influenced by a variety of factors even though temperature is the one that usually comes to mind. Other factors that affect home comfort include humidity, indoor air quality and the ability to control these factors. In order to optimize home comfort, it's important to understand how these factors interact with one another.
Temperature
This is the simplest of the comfort factors to understand. You turn the thermostat setting up or down to cool or warm the home. In a single-thermostat home, however, the temperature can only be precisely controlled in the room where the thermostat is located. Elsewhere, other factors come into play such as the level in the home (upper floors are usually warmer), the number of windows, building materials and more.
Humidity
It's not exactly a revelation to hear that the more humid the air, the hotter and more uncomfortable it feels. Even if the thermostat is set where you want it, if the air is full of moisture, you won't feel very comfortable. A central air conditioner should remove moisture from the air as part of the cooling process, though if the A/C is oversized or poorly maintained, the system may struggle to dehumidify. A whole-house dehumidifier and proper ventilation can help dry your home's air.
Indoor Air Quality
Your comfort at home also can be influenced by dirty air. Some airborne particulates can irritate eyes, nose and lungs; cause noxious odors; and generally threaten the health of home occupants. Several steps are available to clean indoor air, including effective ventilation, whole-house or stand-alone air cleaners, and high-efficiency air filtration. Source control also should be exercised, with an aggressive effort to keep mold and mildew out of the house and to minimize the use of products containing volatile organic compounds (VOCs).
Control
The best way to control factors that affect home comfort is with a modern programmable thermostat, preferably with a component that measures and controls humidity.
To discuss enhancing comfort in your Fort Wayne area home, please contact us at Hartman Brothers Heating & Air Conditioning.
Our goal is to help educate our customers in New Haven, Indiana and surrounding Fort Wayne area about energy and home comfort issues (specific to HVAC systems). For more information about home comfort and other HVAC topics, download our free Home Comfort Resource guide.
Credit/Copyright Attribution: "PHOTOCREO Michal Bednarek/Shutterstock"