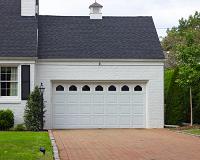 If you constantly notice condensation in your garage, you may have a humidity problem on your hands. Since mold and mildew may start to grow when your garage is humid, it's important to get moisture problems in check as soon as possible. Here are some tips that can help keep your garage safe and dry.
Improve Garage Ventilation
Most garages are well sealed to ensure that extreme temperatures don't affect the home, but this sealing and insulation can also prevent much-needed ventilation. To improve garage ventilation, you can keep your garage door open whenever you're at home. If the air is particularly moist, a fan can be used to dry up moisture before it becomes a major problem.
Avoid Bringing Moisture In
Whether it's raining or snowing, moisture can easily get into your garage by way of your car. While it's impossible to completely avoid bringing any moisture into your garage, wiping down your vehicle before parking it can significantly reduce the chance of humidity problems. Water may also enter by seeping under the garage door during heavy rain fall. Drains can be installed to keep rain water from getting in.
Coat Your Garage Floor
An epoxy coating can keep condensation from forming in your garage, making it less likely you'll have to face moisture-related damages.
Check For Exhaust Vents
Believe it or not, your dryer or oven vent can vent into your garage rather than venting exhaust outside. If this occurs, you'll need to have a professional redirect your vents to prevent condensation from forming.
If you're dealing with humidity problems in your garage or anywhere else in your Fort Wayne home, it's important to consult with an HVAC professional to get rid of the issue quickly. Contact Hartman Brothers Heating & Air Conditioning, Inc. to take care of the problem today.
Our goal is to help educate our customers in New Haven, Indiana and surrounding Fort Wayne area about energy and home comfort issues (specific to HVAC systems). For more information about humidity and other HVAC topics, download our free Home Comfort Resource guide.
Credit/Copyright Attribution: "littleny/Shutterstock"