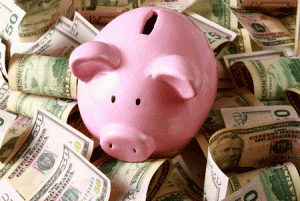 If you're looking to upgrade an HVAC system in your Fort Wayne area home, you might be surprised at the many rebates and incentives that are available in our part of Indiana. Most are intended to promote energy efficiency. Following are a few of the many HVAC rebates and other incentives you might be able to take advantage of:
A Renewable Energy Property Tax Exemption. The assessed value of eligible renewable-energy systems is exempt from local property taxes. These include residential solar water heating, solar space heating, solar photovoltaics, wind, geothermal heat pumps, solar pool heating and more.
Residential Energy Efficiency Rebate Program. Northeastern REMC (Northeastern Rural Electric Membership Corporation) provides electrical energy to over 25,000 members in Northeast Indiana. These rebates are available for eligible geothermal and air-source heat pumps ($1,500 per unit) and water heaters ($100 per unit).
NIPSCO Residential Energy-Efficiency Rebate Program. NIPSCO, which stands for Northern Indiana Public Service Corp., offers rebates to residential gas or electric customers who install energy-efficiency gas or electric equipment and fixtures. Straight rebates are available for eligible natural gas furnaces and boilers, heat pump/hybrid water heaters, programmable thermostats, heat pumps, A/Cs, lighting duct/air sealing and more. For equipment to be eligible, it has to satisfy minimum efficiency and use requirements, as set by NIPSCO. Examples of rebates to qualified systems and equipment are $200-$250 for natural gas furnace, $200 for air conditioner, $20-$50 for programmable thermostat, and 40 percent of actual cost of attic insulation and air sealing (up to $450) total cost.
Indiana Michigan Power's Energy Savings Rebate Program. Provides customers with incentives to upgrade to energy-efficient equipment, and disposing of old equipment in a proper manner. The rebates can be applied to eligible dehumidifiers ($25), refrigerators ($40), ceiling fans ($25), heat pump water heaters ($350), heat pump upgrades ($200-$500), programmable thermostats (50 percent up to $75) and more.
These are only a few of the HVAC rebates and incentives available to Fort Wayne area homeowners who pursue energy-saving systems, products and lifestyles. To learn more, please contact us at Hartman Brothers Heating & Air Conditioning.
Our goal is to help educate our customers in New Haven, Indiana and surrounding Fort Wayne area about energy and home comfort issues (specific to HVAC systems). For more information about HVAC rebates and other HVAC topics, download our free Home Comfort Guide or call us at 260-376-2961.
Credit/Copyright Attribution: "sheff/Shutterstock"