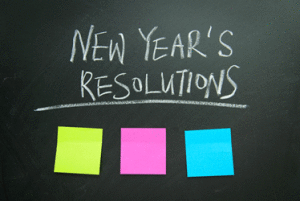 Just as making some positive personal changes will probably make the coming year more successful, adopting a few HVAC resolutions can make it more comfortable and energy-efficient, as well. Changing the way your heating and cooling systems are maintained and operated not only ensures you get the efficiency and performance designed into the furnace and air conditioner, it also maximizes the system's expected service life and keeps your warranty valid. So while you're making a list of a diet and exercise resolutions — as well as resolving to get that garage better organized — keep these HVAC resolutions in mind for a more economical and pleasant year.
Schedule annual tuneups. At the outset of the heating and cooling system, have a qualified HVAC technician perform a standard annual checkup and preventive maintenance procedure on your furnace and air conditioner, respectively. The process includes manufacturer-recommended maintenance to reduce wear and tear and support critical heating and cooling components. It also gives your HVAC service provider a chance to detect and resolve small problems that could turn into major system malfunctions later in the season.
Change the air filter monthly. If you don't know how, ask your HVAC contractor to show you. From then on, install a new filter every month. A fresh filter not only ensures proper airflow — the most important element for optimum energy efficiency and heating and cooling performance — it safeguards indoor air quality. When purchasing replacement filters, choose quality pleated polyester or cotton filters with a MERV (minimum efficiency reporting value) rating.
Install a programmable thermostat. If you don't already have one, you need one to automate temperature control in your home. Not only does a programmable thermostat free you from making repetitive thermostat adjustments every day, it evens out temperature changes to make comfort more consistent and reliable. A programmable unit executes temperature changes gradually, the most energy efficient way, and can reduce your heating and cooling expenses by up to 20 percent the first year — easily compensating for the cost of the unit.
For more HVAC resolutions, in Fort Wayne contact the professionals at Hartman Brothers Heating & Air Conditioning.
Our goal is to help educate our customers in New Haven, Indiana and surrounding Fort Wayne area about energy and home comfort issues (specific to HVAC systems). For more information about HVAC systems and other HVAC topics, download our free Home Comfort Guide or call us at 260-376-2961.
Credit/Copyright Attribution: "Kenishirotie/Shutterstock"