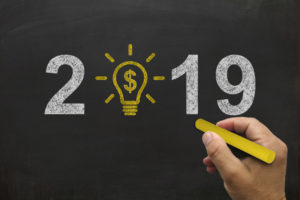 With the new year starting, this is a great time to think of a list of resolutions to follow. When you come up with your list, consider adding HVAC resolutions to it. This helps ensure that your home is comfortably heated and cooled throughout the year.
Set Air Filter Reminders
You should change your HVAC air filter on a regular basis in the new year to cut down on the amount of dust and pollutants in your home. Clean filters also help your HVAC system run efficiently, which lowers your heating and cooling bills and reduces wear and tear. Set up reminders to check and change your air filter every month or every few months as needed.
Schedule Regular HVAC Maintenance
One of the most important HVAC resolutions to make is to set up routine HVAC maintenance. Technicians can come by on a regular basis to inspect your system, give it a tune up, and take care of minor issues that could become bigger problems. Routine maintenance also helps ensure that your HVAC system is able to run at optimal efficiency. This can help your HVAC system last longer, which can save you money.
Boost Indoor Air Quality
Indoor air quality (IAQ) is important for your health. When you have poor IAQ, you can develop respiratory problems that can affect your quality of life. Improving your IAQ means that your home will have air that is healthier to breathe. You can boost IAQ by investing in an air purifier to eliminate pollutants and allergens and maintaining healthy humidity levels all year round with a humidifier or dehumidifier.
Replace Your HVAC System
If you have an HVAC system that's older, replacing it with a new one offers numerous benefits. Newer systems are more energy-efficient, which means they use less energy overall. This can add up to considerable savings on your energy bills throughout the year.
If you need help carrying out your HVAC resolutions, please contact Hartman Brothers. Our HVAC team offers reliable heating and cooling system services for homeowners in the New Haven area.
Our goal is to help educate our customers in New Haven, Indiana and surrounding Fort Wayne area about energy and home comfort issues (specific to HVAC systems). For more information about other HVAC topics, download our free Home Comfort Guide or call us at 260-376-2961.