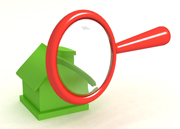 Indiana homeowners depend on their HVAC systems to stay warm and comfortable through the heating months. Considering that home heating accounts for 45 to 55 percent of the typical energy budget, there is also financial incentive to maintain a well-operating HVAC system with a seasonal inspection.
Thermostat
Make sure the thermostat is operating correctly in heat and fan modes. If you still use a manual or basic digital thermostat, you can save energy easier with a programmable thermostat for automatic turn-back/up periods. A new thermostat is also going to be more accurate than a manual model.
Furnace
When inspecting the furnace, you want to check the flame, blower, heat exchanger and sidewall venting. Conventional flues should only be inspected by your heating professional. The flame of your furnace should be a sharp blue. If it is yellow or orange in color, there could be a combustion problem or the burner is dirty. As the furnace is running, listen for strange noises, such as squealing or grinding. This indicates a problem with the blower. Notify your HVAC pro. Test all carbon monoxide (CO) detectors, and make sure they have fresh batteries if applicable.
Air Ducts
Inspect the air ducts while the furnace is running. This will help you detect loose ducts and listen for noises. If you're going into crawlspace or the attic, make sure you wear protective clothing and a respirator. Telltale signs of loose and leaky duct joints are rattling and clamoring noises and dirt streaks. Rattling and clamoring occurs as metal ducts knock against each other. They may be sealed with an aerosol sealant and metal tape.
Air Filters
Air filters are easy to forget, but it will cost you in higher energy bills, poorer indoor air quality and wear and tear on furnace and A/C components. Check the filter monthly during the winter. Clean or change it as needed. Be wary of disposable fiberglass filters. They allow too many contaminants through to HVAC components. Stick with a mid-efficiency filter or better.
For more tips on how to inspect the HVAC system, contact Hartman Brothers Heating & Air Conditioning.
Our goal is to help educate our customers in New Haven, Indiana and surrounding Fort Wayne area about energy and home comfort issues (specific to HVAC systems). For more information about HVAC systems and other HVAC topics, download our free Home Comfort Resource guide.
Credit/Copyright Attribution: "Iraidka/Shutterstock"