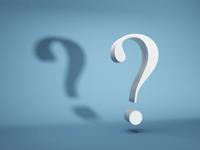 If you're in need of a new heating system for your Northeast Indiana home, consider a hybrid heat dual fuel system. These combine the efficiency advantages of heat pumps with supplemental heat from a combustible fuel, typically natural gas. Air-source heat pumps typically work well until temperatures fall below freezing, when it's harder for them to harvest the heat from the outside air.
Heat pumps don't use any fuel except for electricity and when well-maintained in moderate weather conditions can create three times the heat energy from each watt of electricity they use. This makes them one of the most efficient ways to heat your home. They transfer heat from one place to another, but during subfreezing temperatures, there's less heat in the air to harness. In a standard system, the fallback during cold weather is an electric-resistance heating fixture in the heat pump, which can be expensive to use.
When you have a dual fuel system, the gas furnace takes over when the thermometer plummets, giving you all the heat you need for the coldest weather Mother Nature throws at us. The hybrid heat dual fuel system helps you save your energy dollars and natural resources, since you don't need to rely on a combustible fuel throughout the heating season.
When the hybrid system is installed in your home, the HVAC contractor establishes a set point inside the thermostat that tells the heat pump when to switch to fuel to warm your home more efficiently. The heat output of combustible fuels is stable, so you'll always have plenty of warmth in your home, regardless of outdoor temperatures.
When temperatures are milder in the fall and spring and on warmer winter days, you can take advantage of the energy efficiency of the heat pump, which means that your fuel bills will be lower throughout the heating season. Since the hybrid system automatically chooses the most efficient way to warm your home, you won't have to remember to switch from one mode to another when temperatures plummet.
If you'd like more information about a hybrid heat dual fuel system, please contact us at Hartman Brothers Heating & Air Conditioning. We've provided quality HVAC services for Northeast Indiana and Fort Wayne since 1963.
Our goal is to help educate our customers in New Haven, Indiana and surrounding Fort Wayne area about energy and home comfort issues (specific to HVAC systems).  For more information about hybrid heat dual fuel systems and other HVAC topics, download our free Home Comfort Resource guide.
Image courtesy of Shutterstock