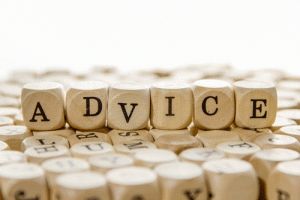 You've decided to spring for a new furnace for your Fort Wayne area home. It's just a matter of going to your trusted HVAC contractor and setting up an installation, right? Actually, there's a lot more involved with furnace installation if you want your new system to work safely and efficiently in your home. Following are some guidelines to keep in mind for your furnace installation.
Which type of fuel? This is probably the first thing you'll need to decide, whether your new furnace will burn natural gas (the most popular fuel source), fuel oil or propane. You also might want to consider an electric furnace or an electric heat pump. If you already have a natural gas line connected to your home, along with venting and fuel lines, this might be your best choice. Natural gas remains the cheapest fuel source for home heating. Your trusted HVAC contractor can help you with this decision.
What size furnace does your home need? Bigger isn't always better. Modern furnace installation requires a heating load calculation of your home, so that the installer can recommend a furnace suited for the size of your home, as well as other characteristics such as its airtightness, insulation, type and amount of windows, etc. Choosing a furnace that's too big for your home can be just as bad as selecting one that's too small. You'll waste energy, stress furnace components, and get uneven heating, among other problems.
Where should the furnace be installed? Your contractor will recommend a spot that's both safe and efficient, with easy connection to vents, fuel lines and ductwork, and sufficient ventilation to minimize the risk of hazardous gas or carbon monoxide buildup.
What advanced features and efficiency level do you need? Your furnace installation specialist can discuss the pros and cons of available features such as variable-speed blower motors, multi-stage burners, whole-house humidity control and more, as well as whether to select a standard or high-efficiency furnace.
To discuss furnace installation with trusted and experienced professionals, please contact us at Hartman Brothers Heating & Air Conditioning, providing quality service to the Fort Wayne area.
Our goal is to help educate our customers in New Haven, Indiana and surrounding Fort Wayne area about energy and home comfort issues (specific to HVAC systems). For more information about furnace installation and other HVAC topics, download our free Home Comfort Guide or call us at 260-376-2961.
Credit/Copyright Attribution: "schatzy/Shutterstock"