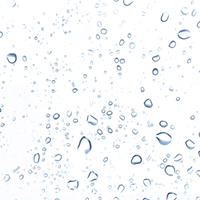 If you view your closet space as just another room in your home, it's easy to see how it may become damp. In comparison to other rooms in your Fort Wayne home, the ratio of air space in your closet to the amount of wall space is quite low, resulting in a lack of circulation. Read on for some great tips on how to prevent moisture problems quickly and easily. 
Start From Scratch
If you see, feel, or smell signs of moisture problems, begin by emptying out your closet top to bottom, and carefully examining your walls, ceiling, flooring and other surfaces for signs of mold or mildew. Feel your walls and floor to see if any areas are damp or unusually cold. When warm air inside meets colder air outside, condensation can start to form. Consider adding more insulation to these areas to prevent moisture problems in the future.
Stay Open
You can increase air circulation by leaving your closet doors open. Other tips include:
Installing louvered doors, which allow privacy and circulation.
Using plastic coated wire, rather than solid shelving.
Adding a vent above your closet doors.
Clean Up
Get rid of unwanted items and store seasonal clothing in bins underneath your bed. Reducing clutter in your closet allows for greater air circulation.
Get Some Help
Consider installing a whole-home dehumidifier, which continuously monitors humidity levels by removing excess moisture from the air. Desiccants can offer a more temporary relief. Just place one in a container near problem areas, replacing as needed.
Stop the Spread
Once mold begins to grow, it can spread very quickly. You can remove any visible mold or mildew by spraying problem areas with a mixture of bleach and water, and then wiping with a clean rag.
For more tips on how to prevent moisture problems in your closet and home, give us a call at Hartman Brothers Heating & Air Conditioning, Inc. We're proud to serve homeowners in Fort Wayne and the surrounding areas.
Our goal is to help educate our customers in New Haven, Indiana and surrounding Fort Wayne area about energy and home comfort issues (specific to HVAC systems). For more information about preventing moisture problems and other HVAC topics, download our free Home Comfort Resource guide.
Credit/Copyright Attribution: "fztommy/Shutterstock"