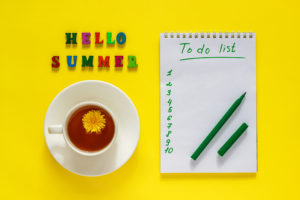 Another hot, humid Indiana summer is just around the corner. Getting prepared in advance can make your home a cool and comfortable haven from the heat this year. Following our summer HVAC guide can help you prepare:
Change Your Thermostat Settings
Reprogram your thermostat for the season to keep your home comfortable and save energy. Set the temperature at 78 degrees for periods when your family is usually home and active. Then, program temperature increases of 10-15 degrees for periods when everyone is sleeping, or away from home.
By having your thermostat make these daily eight-hour long temperature adjustments, you'll trim your energy use by one percent per degree of change.
Prime Your HVAC System for Summer
Have an experienced HVAC professional inspect, clean and tune up your HVAC system to ensure it's working efficiently and reliably. During a maintenance visit, a pro should:
Inspect the wiring and electrical components
Clean the evaporator and condenser coils
Lubricate the fan motors and moving parts
Flush and test the condensate drainage system
Test the thermostat
Check the refrigerant level
Replace the air filter
Maintain Ample System Airflow
Your HVAC requires ample airflow to operate properly and efficiently, and keep your home comfortably cool. To help avoid airflow restrictions:
Always keep the louvers on all of your air vents open
Make sure the vents and return registers stay free from obstructions
Check the air filter monthly and replace it when you see any sign of debris buildup
If there are seldom-used rooms or areas of your home that don't need cooling on a regular basis, don't close doors as this can upset the HVAC system's air balance. Instead, ask your HVAC contractor about zoning to provide more precise cooling control.
Keep Humidity Under Control
If you have older or incorrectly sized cooling equipment, it may not dehumidify your home adequately. If the house always feels too hot and sticky in the summer, now's the time to consider installing a dehumidifier, or upgrading your cooling equipment.
To schedule summer HVAC maintenance for your Fort Wayne home, contact us at Hartman Brothers Heating & Air Conditioning.