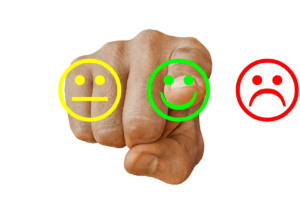 Picking a quality HVAC business for your home from the long list of possibilities might seem like an annoyance, but it's really not. Just remember that there are certain customer service elements that must be fulfilled and you're already on your way. Which elements are we referring to? Here are the most important, as far as we're concerned:
Check with Friends and Family
The first thing you should do when shopping around for a company that will take good care of your precious HVAC system is to ask friends and family members for recommendations. They will give you an honest opinion of their experience.
Take a Look at the BBB Website
The Better Business Bureau is a great source for information about your next HVAC company. You can find out if it's in good standing and also look into any complaints against the company, and how those complaints were resolved.
Make Sure They Have Industry Knowledge
When we say industry knowledge, we don't mean how your furnace works. That kind of stuff is expected. We're referring to newer technology, such as the use of geothermal energy. HVAC contractors should be keeping up on all the latest and greatest pieces of hardware, and how they can benefit you.
Look for NATE Certification
NATE (North American Technician Excellence) is a non-profit group made up of industry professionals. Their goal is to provide testing to contractors in order to separate the very best from the riff-raff. Pay close attention to the NATE certification logo that reputable HVAC companies display on their site and/or in their facilities.
Ask for Proof of Licensing and Bonding
Don't worry -- a potential HVAC company won't get offended if you ask to see documentation that shows they are qualified to be in business in your area. These days, it's always better to be safe than sorry.
For more expert advice on the type of customer service you should expect from an HVAC contractor, please reach out to the professionals at Hartman Brothers Heating & Air Conditioning. We currently serve the home comfort needs of Fort Wayne and the surrounding area.
Our goal is to help educate our customers in New Haven, Indiana and surrounding Fort Wayne area about energy and home comfort issues (specific to HVAC systems). For more information about quality HVAC companies and other HVAC topics, download our free Home Comfort Guide or call us at 260-376-2961.
Credit/Copyright Attribution: "tumisu/Pixabay"