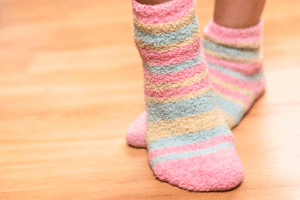 Homeowners are always looking for the best and most cost-efficient way to heat their home. Today, more homeowners than ever are considering radiant flooring. With steady improvements in radiant flooring, this system is now one of the best, as well as economical, ways to heat your home.
Radiant Flooring: Types
There are two basic types of flooring: hydronic and electric. The electric system uses a series of wires on the floor to heat your home. This system works much like an electric blanket works. The installer lays the cables on the subfloor, beneath the floor covering.
The hydronic system uses flexible plastic tubing rated to last 100 years. This tubing is filled with warmed water from the home's hot water heater or boiler or other fuel system. This system is more complex to install and is best installed by a professional, but is more economical over the long run.
Radiant Flooring: Benefits
Versatile - Hydronic systems use a variety of fuel sources to heat the water including solar panels, wood-fired, gas, water or oil boilers.
Clean - This system doesn't use a forced-air system, so you don't have to worry about dust, pollen and other allergens being blown into your house.
Comfortable - Radiant heat is steady with only a five degree difference between the floor and ceiling. There are no "cold spots".
Energy Efficient - The U.S. Department of Energy reports radiant floor heating costs 20 to 50 percent less.
Quiet - This system doesn't use any noisy fans, units or blowers to disturb you. All you'll notice is the coziness of your home.
Zoning - With multiple thermostats, it's easy to control the exact amount of heat you want in each room.
Appearance - You won't have any unattractive floor, ceiling or wall registers to accumulate dust and distract from the beauty of your home.
Radiant flooring has come a long way in the last few years. If you're interest in increasing the comfort of your home as well as lowering the utility bill, contact us at Hartman Brothers Heating & Air Conditioning.
Our goal is to help educate our customers in New Haven, Indiana and surrounding Fort Wayne area about energy and home comfort issues (specific to HVAC systems).
Credit/Copyright Attribution: "NAR studio/Shutterstock"