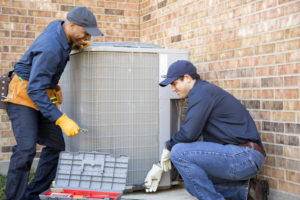 As you venture into the start of a new year, you may be considering a relocation of your HVAC system as part of a home redesign or out of necessity. Regardless of why you've been thinking about it, let's explore a few HVAC relocation considerations that you should make before doing so.
Reasons for Moving the System
There are several reasons why you may want to move your HVAC equipment to another location. These range from remodeling and home additions to damage and simple aesthetics. So, before you make the decision, you should make sure that you've really thought it through in terms of why you're doing it in the first place.
Difficulties with Moving the System
Your HVAC equipment was not designed to move around with ease. For example, with an air conditioner, you must ensure that the refrigerant line isn't severely bent, which can cause a costly leak. You must also drain all of the refrigerant before you move the system and then fill it back up after relocation. As we detail below, this is why a qualified HVAC technician must be hired to complete the task.
The Expense of Relocation
Whether or not the expensive relocation of your HVAC system will be worth it will depend heavily on the reasons for the move. Cost of relocation can approach $1,000, so if this is part of a remodel, you'll want to add that into the entire cost of the project.
Relocation Must be Done by a Professional
Even if you can handle many tasks around the home, never attempt to tackle HVAC relocation yourself. Only a licensed, qualified technician should ever relocate the equipment. Attempting the job yourself or even with the help of a friend can end up costing you a lot more in the long run, especially if you damage either the unit or the home itself.
If you need more info about HVAC relocation or need assistance with any other projects, contact the experts at Hartman Brothers Heating & Air Conditioning. We currently serve New Haven and the surrounding area.
Our goal is to help educate our customers in New Haven, Indiana and surrounding Fort Wayne area about energy and home comfort issues (specific to HVAC systems). For more information about other HVAC topics, download our free Home Comfort Guide or call us at 260-376-2961.