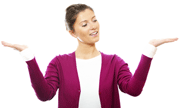 With our warm spring, you've probably already turned on your air conditioner this year. Did it perform as well as you expected it to? If not, it may be time to repair or replace your old equipment. Buying a new air conditioner is certainly a big investment, so you want to make sure you get the most from your existing system. However, that old air conditioner could be costing you more money than you know. Ask yourself the following questions when deciding whether to repair or replace your air conditioner:
When was the last repair? If you've had to call the repairman more than once in the past two years, your equipment may be reaching the end of its life. While it may be tempting to pay the smaller repair fee, those dollars can add up quickly; it may make more sense to upgrade to a new unit.
How old is your equipment? Even if you haven't had many problems, if your equipment is more than 10 years old, you're missing out on big monthly savings in operating costs. Newer units run much more efficiently, costing you less in the long run.
What type of refrigerant does your A/C use? R-22 refrigerant is being phased out and will eventually no longer be available. In the meantime it's getting more expensive and harder to find. Upgrading to a new system is not only more environmentally friendly, your maintenance costs will be lower.
Are your monthly utility bills increasing? An older, inefficient system will cause your electricity bills to increase.
Is your home comfortable? If rooms in your home just never get cool enough, or if you have indoor humidity problems, a new air conditioner can help improve your home comfort.
If it's time to repair or replace your air conditioner, call the professionals at Hartman Brothers Heating and Air Conditioning. We can help you evaluate your existing system to determine whether it's worth repairing; we can also estimate the savings you can get from upgrading to a high-efficiency heating and cooling system. Contact us today to schedule an appointment.
Our goal is to help educate our customers about energy and home comfort issues (specific to HVAC systems).  For more information about repairing or replacing and other HVAC topics, download our free Home Comfort Resource guide.
Hartman Brothers services New Haven, IN and the surrounding Fort Wayne area. Visit our website to see our special offers and get started today!