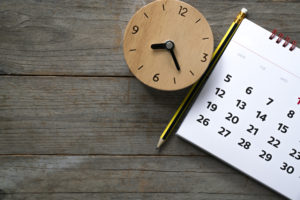 Your heating system needs annual maintenance to increase its dependability and life cycle. Many homeowners only start thinking about their furnace when the outside temperatures begin dropping. Unbelievable as it may sound, late summer and early fall are the best times to have a professional inspect your heating system.
Here's why you should strongly consider preseason furnace maintenance:
Technicians are less busy — When you schedule your furnace tuneup before the cold temperatures set in, you're likely to have an easier time getting a licensed heating contractor to perform the task. When it gets colder, it'll be hard to find an HVAC company that isn't inundated with heating repair jobs.
Avoid deadly gases — Checking the furnace flue is one of the activities that HVAC pros do during routine maintenance. Neglecting the flue for too long is dangerous. Debris and combustion byproducts can block it, causing carbon monoxide to enter your home. If you wait until late fall or winter to have the furnace serviced — after the cold nights have already set in — you could expose your family to the risk of CO poisoning.
More time for repair — In the summer and early fall, you won't be relying on interior heat for comfort. Therefore, scheduling furnace maintenance at this time of the year allows your HVAC technician to carry out a thorough inspection. If he or she finds a problem, you'll have more than enough time to schedule the required repairs. What's more, your family won't have to face uncomfortably low temperatures if your furnace is inspected and repaired before the onset of the heating season.
As summer winds down, schedule this year's furnace maintenance. You can then rest assured your heating system will be ready to keep your family warm during those frigid winter nights.
If you're in the Fort Wayne area, contact the home comfort specialists at Hartman Brothers Heating & Air Conditioning to thoroughly examine your furnace and fix any existing problems long before you have to raise your thermostat. Besides furnaces, we also service heat pumps and geothermal heating and cooling systems.