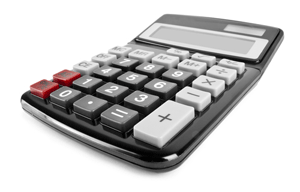 If you are like most homeowners, you don't have a lot of experience purchasing a home furnace. You know it's important to choose the correct furnace size, one that matches your needs, but you don't know how to do it. When you're sizing a furnace for your home, keep these important ideas in mind, and definitely take advantage of the expertise of a qualified HVAC technician.
Your new furnace will probably not be the same size as your current one. Many homeowners think that if their old furnace kept them warm, they just need to buy the same-sized replacement. This is not usually the case. Today's furnaces are more efficient than ever. Chances are good that your new furnace will be smaller and more efficient than your current one.
But can't you just go bigger and just run the furnace less often? This is a bad idea. Running an over-sized furnace wastes energy and stresses components through frequent on-and-of cycling, and doesn't provide even heating in your home. If you currently notice increase of cold drafts just before your furnace turns, on, your furnace may already be over-sized.
An HVAC professional technician should properly size your furnace, using the Air Conditioning Contractors of America's industry-standard load calculation software, Manual J. This will take into consideration:
The amount of insulation in your home and its rating, as well as your home's airtightness
The exact square footage in your home, the number of levels and its general layout.
The number and type of windows and doors in your home.
Your personal heating preferences, and if there are any cold spots in your home that you would like to address.
With the results of the heating load calculation in hand, your contractor can recommend the best furnace, both in size and efficiency rating, for your home.
Hartman Brothers Heating & Air Conditioning, Inc. are experts at sizing a furnace. We have been providing quality HVAC services to the Fort Wayne area since 1963.
Our goal is to help educate our customers in New Haven, Indiana and surrounding Fort Wayne area about energy and home comfort issues (specific to HVAC systems).  For more information about furnaces and other HVAC topics, download our free Home Comfort Resource guide.
Image courtesy of Shutterstock