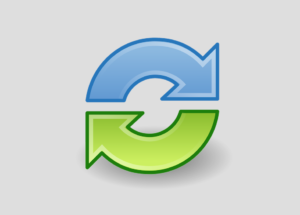 Your HVAC system consumes almost half of the energy used in your home annually. To improve its efficiency, your home's heating and cooling and various other systems need to work together in tandem. Addressing the following issues is vital for syncing HVAC systems and saving energy:
HVAC Maintenance
Keeping your heating and cooling equipment well maintained with twice-yearly professional tuneups is the best way to ensure that it operates at maximum efficiency. As a bonus, regular maintenance can help prevent unexpected breakdowns and prolong the equipment's service life.
Air Sealing
Controlled air exchange is essential to maintain healthy indoor air quality, but it's important to seal any uncontrolled leaks through the conditioned envelope to reduce energy losses. You should use expandable foam, caulk and weatherstripping to plug gaps and cracks around penetrations for vents, wiring and plumbing pipes, where the sill plate meets the foundation, and all windows and exterior doors.
Ductwork Deficiencies
Leaky, uninsulated ductwork can waste 20 percent or more of your HVAC equipment output and significantly impact its overall efficiency. To curb this energy drain, fix defects like loose connections or damaged sections, seal the joins and seams with metal-backed tape, and wrap all accessible ducts in R-6 insulation.
Attic Sealing and Insulating
Air leaks and inadequate attic insulation levels can result in costly energy waste and erode your comfort too. To stop this unnecessary waste, seal any leak sources around the floor perimeter and penetrations for electrical, plumbing, HVAC lines and fixtures like the chimney. Then, have insulation installed between the attic floor joists up to R-60 to limit heat transfer.
Drafty Windows
Replacing older windows can curb your household energy consumption and increase your comfort. The National Fenestration Rating Council (NFRC) label is a good guide for finding the best-performing windows for our climate zone. In general, look for Energy Star-certified windows with a solar heat gain co-efficient (SHGC) between 0.35—0.60, a U-factor of 0.25 or less, and a low air leakage (AL) rating.
For more advice on syncing HVAC systems in your Fort Wayne home, contact us today at Hartman Brothers Heating & Air Conditioning.
Our goal is to help educate our customers in New Haven, Indiana and surrounding Fort Wayne area about energy and home comfort issues (specific to HVAC systems). For more information about HVAC systems and other topics, download our free Home Comfort Guide or call us at 260-376-2961.
Credit/Copyright Attribution: "OpenClipart-Vectors/Pixabay"