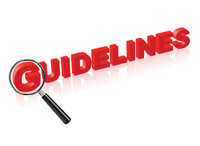 A programmable thermostat is a great tool to help you save energy usage and money if you use it correctly. It's not so great if you don't. Here are some programming guidelines for your thermostat to get the most out of it:
Keep energy savings in mind when you're programming your thermostat. If you don't recognize that by following programming guidelines you will be saving money and energy, you will be less apt to program it for maximum efficiency.
Follow your programming. If you program the thermostat with emphasis on energy savings, but then frequently change the settings with the "hold" feature, this will defeat the purpose of your programmable thermostat, reducing or eliminating your energy savings. Stick to your program that sets back the thermostat for when you're not home for several hours or are sleeping at night.
Set the temperature based on the season. When you're heating your house, set the temperature during the hours that you're awake and still around the house at no higher than 68 degrees. Set it lower when you're asleep or have left the house for the day. Similarly, when summer rolls around, set the temperature for when you're awake at no lower than 78 degrees. Set it higher or turn it off completely when you are not around. Don't make the mistake of figuring that since you have saved all this money with thermostat setbacks when you're not home, that you can reward yourself with luxuriously high (or low) temperatures when you're home.
Energy savings are based upon temperature settings. This might seem like a no-brainer, but to quantify it, you will see a 1 percent drop in energy usage if you set your thermostat one degree lower. This assumes that you have at least eight hours where your setting is lowered. So a several-degree setback can mean real savings.
Heat only the rooms you need. If you have an area of your house that is not used often, consider a space heater for it. You will have a lower load on your heating system this way. But don't get carried away. Closing off more than one or two rooms can lead to airflow and system imbalances.
For more information on programming guidelines for your thermostat, or other issues related to heating comfort in your Fort Wayne area home, please contact us at Hartman Brothers Heating & Air Conditioning. We have been proudly serving the area for more than 50 years.
Our goal is to help educate our customers in New Haven, Indiana and surrounding Fort Wayne area about energy and home comfort issues (specific to HVAC systems).  For more information about programmable thermostat and other HVAC topics, download our free Home Comfort Resource guide.
Image courtesy of Shutterstock