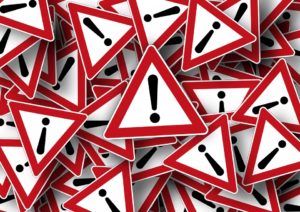 As the summer in Fort Wayne heats up, you may find yourself paying closer attention to how your air conditioner behaves. Unfamiliar noises or changes in the way the A/C performs can put a homeowner on edge. Some noises are likely to be innocuous, and some changes in performance might be simple fixes. Here's some information on troubleshooting your air conditioner before you call for help.
Noises
A/C noises can very well can be a cause for alarm — or not. Be on alert for these noises:
Squealing — This might be a belt or bearing in the blower. You'll need to call for help.
Rattling — A component may be coming loose, so seek professional help ASAP. Turn off the system if you hear loud banging from the blower.
Clicking — You usually hear a click before the unit turns on or off. However, if you hear repeated clicking from the outdoor compressor or the control box, a relay may be defective.
Banging — This is most commonly the expansion and contraction of the ducts as air passes through them. It isn't usually a cause for alarm, but it can be annoying, and the fix might be an expensive redesign.
No Cold Air
Lack of cold is the most common A/C malfunction. First, check the air filter to make sure it's clean; then, check the indoor evaporator coils for cleanliness. Both can affect cooling. Improper refrigerant charge — either too much or too little — may also affect cooling. Call a professional for this. A failing compressor (located outdoors) might also be the reason you're not cool. Turn off the unit if you suspect it's the compressor, and call for help right away.
Poor Airflow
For cooling to occur, the air needs to flow through the system unimpeded. Check the return air vent for obstructions. Check dampers in the supply vents to make sure they're open. Poor airflow may also be caused by gaps and cracks in the ductwork.
To learn more about troubleshooting the air conditioner, contact Hartman Brothers Heating and Air Conditioning. We serve the Fort Wayne area.
Our goal is to help educate our customers in New Haven, Indiana and surrounding Fort Wayne area about energy and home comfort issues (specific to HVAC systems). For more information about air conditioners and other HVAC topics, download our free Home Comfort Guide or call us at 260-376-2961.
Credit/Copyright Attribution: "geralt/pixabay"