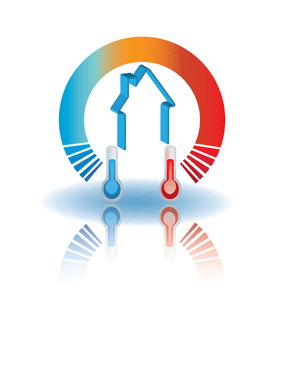 If your home is difficult to cool and heat consistently, or you have family members who disagree on a comfortable temperature, you should consider a zoning system for your Indiana home.
In most homes, a single thermostat controls the temperature of the entire home. But as you probably are well aware, it's not very effective, for these reasons:
Heat rises to the highest point in the home. If you have more than a single-story structure, the upper floor will be warmer than the main floor.
South- or west-facing windows typically get a lot of sun. Rooms with such windows will be warmer than north- or east-facing rooms.
Finished basements are usually without much direct sunlight, and being underground experience a cool and damp "cave" effect.
The only place where the temperature matches the thermostat setting is directly at the thermostat. Where is the thermostat located in your home? It may be registering cooler temperatures because it's in a windowless hallway, or warmer temperatures, being near the furnace or a large window.
It's just not possible for a single thermostat to control the temperatures in many different parts of your home. A zoning system will address this problem by separating your home into distinct zones with their own cooling and heating requirements. A controller connected to individual programmable thermostats operates motorized dampers to open or close the vents in zones that need heating or cooling. This way, only specific areas are heated or cooled as per your preferences, instead of the entire home, resulting in significant energy savings and improvements in comfort.
Should you have any questions about upgrading to a zoning system, or any other home heating and air conditioning needs, please contact us at Hartman Brothers Heating & Air Conditioning, Inc. We are a family business proud to serve the Fort Wayne area.
Our goal is to help educate our customers in New Haven, Indiana and surrounding Fort Wayne area about energy and home comfort issues (specific to HVAC systems).  For more information about zoning systems and other HVAC topics, download our free Home Comfort Resource guide.
Image courtesy of Shutterstock