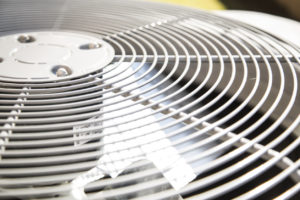 It won't be long before the heat and humidity arrive, and you'll be turning on your air conditioner to keep your home comfortably cool. Before you reboot the A/C and start using it consistently, be sure to take these steps:
Replace the Air Filter
When you have a central HVAC system, your furnace and air conditioner share the air distribution system, including the blower, ductwork and air filter. This makes it crucial to check the filter monthly and replace it as needed year-round. Running your HVAC with a dirty filter can rob the system of vital airflow and lead to icing of the evaporator coil, a decline in conditioned air output, higher energy bills, and avoidable equipment breakdowns and repairs.
Clean Up Around the Outdoor Unit
Ample airflow around the outdoor unit is also essential so the A/C's condenser coil can release heat the cooling system absorbs from your indoor air. To make sure that heat transfer is effective and efficient, clear away yard debris and dead vegetation around the outdoor unit, then gently wash any built up dust from the coil with your garden hose.
Adjust the Thermostat Settings
When you transition from heating to cooling, be sure to switch the thermostat setting from "heat" to "cool." Also, make sure that the fan is set on "auto" rather than "on," so the blower cycles on and off along with the A/C. On auto, the fan will run continuously and send warm, humid air through the ductwork when the A/C cycles off. This not only counteracts the air conditioner's cooling and dehumidifying effect, it increases the equipment's workload and energy consumption.
Schedule Professional Maintenance
Scheduling a preventive maintenance visit so a trained technician can inspect, clean and tuneup your cooling system ensures that it's running reliably and at maximum efficiency throughout the summer. A checkup also allows your technician to find and address any developing HVAC problems, which lessens the likelihood of an inconvenient mid-season equipment breakdown or failure.
To schedule preventive maintenance before turning on your air conditioner this year, contact us today at Hartman Brothers Heating & Air Conditioning.
Our goal is to help educate our customers in New Haven, Indiana and surrounding Fort Wayne area about energy and home comfort issues (specific to HVAC systems). For more information about other HVAC topics, download our free Home Comfort Guide or call us at 260-376-2961.