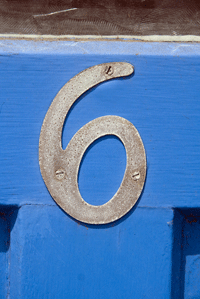 There's no doubt that boiler repair can be an expensive proposition. You probably think that you can save some cash if you just take care of it yourself. If you are comfortable with tools and have a good understanding of how things work, you may be able to do just that. This boiler troubleshooting guide will walk you through a number of steps that might resolve your issues. When you come to steps you feel uncomfortable performing or do not fully understand, it's time to call a professional. Employ systematic troubleshooting techniques to eliminate simple problems. Start with the easiest solution.
Verify that the thermostat is set for the heat cycle and for a higher temperature than the air in the room. Move the temperature up a degree or two to see if the unit comes on when it should.
Make sure the boiler has power. Check the fuse or breaker switch. If this seems to resolve the issue, remember that something caused the system overload and that you must resolve that in order to eliminate the problem.
Check the water level. If it's not at half full, the boiler will not function properly. You can manually feed the boiler to bring up the pressure, but you may still need to call a technician to make sure the system maintains it.
Verify the pilot light or electronic ignition is functional. Relight a burner that has gone out. Schedule replacement for a faulty electronic ignition.
Ensure the thermostat is functional. Replace older mercury switch models with modern electronic versions for more efficient operation.
Check for air trapped in the line or radiator. Open the radiator bleed valve at the top of the radiator until water squirts out, and then close the valve.
If you decide that you do need some assistance with the boiler troubleshooting and repair process, call the professionals at Hartman Brothers Heating & Air Conditioning, Inc. We have been serving the HVAC needs of the Fort Wayne area since 1963. Contact us today for an appointment or emergency services that are available 24-hours per day.
Our goal is to help educate our customers in New Haven, Indiana and surrounding Fort Wayne area about energy and home comfort issues (specific to HVAC systems).  For more information about boilers and other HVAC topics, download our free Home Comfort Resource guide.
Image courtesy of Shutterstock