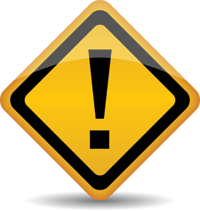 Many people make a habit of warming their car up by turning on the ignition and letting the car run for a while inside their garage when the air turns chilly. Even if the overhead garage door is left open while the car is running, carbon monoxide (CO) quickly accumulates in the enclosed space, and lingers after you have shut the garage door and pulled away. Air quality engineers estimate that it could take as little time as two minutes or less for lethal concentrations of the colorless, invisible fumes to fill the space. When the garage is attached to your house, any trapped CO can seep from the garage into your home and remain there for hours.
This is more prone to occur when the air pressure in your garage is higher than inside the house, which is why installing an exhaust fan in your garage is one good way to prevent CO and other pollutants' infiltration into your home.
Understanding how carbon monoxide moves from your garage to your house may be difficult, especially since your home has an inner layer of drywall protection, and possibly some insulation between the inside and your garage. You may even have weatherstripping around the door leading from the garage to the house. The main avenues where carbon monoxide finds its way from the garage to your home are:
Missing, cracked or inadequate weatherstripping
Through the garage ceiling into rooms above your garage
Through small cracks and gaps between the drywall and insulation between your garage and home
Identifying and fixing air leaks will help reduce the amount of CO that can travel between your home and its attached garage. The best way to protect your family against carbon monoxide infiltration from your garage to your home is to install UL-listed carbon monoxide detectors. Carbon monoxide detectors will monitor CO levels in your home and garage, and alert your family if or when the gas fumes reach dangerous levels.
For more information about protecting your family from carbon monoxide, contact the professionals at Hartman Brothers Heating & Air Conditioning. We have been providing expert service for Fort Wayne area home comfort systems since 1963.
Our goal is to help educate our customers in New Haven, Indiana and surrounding Fort Wayne area about energy and home comfort issues (specific to HVAC systems).  For more information about carbon monoxide leaks and other HVAC topics, download our free Home Comfort Resource guide.
Image courtesy of Shutterstock