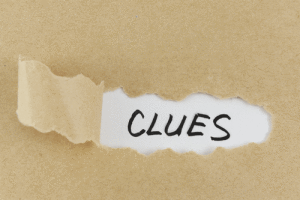 Like most things, residential ductwork doesn't last forever. At some point, a home's ducts will stop serving an effective role in your home's forced-air HVAC system. They'll begin leaking air or allowing dirty air to infiltrate your home, and they may get clogged with dust and debris. This will happen even sooner if they've been designed or installed incorrectly, or haven't been maintained properly. In most cases, faulty ducts can be repaired and cleaned, but in severe situations they may need replacement.
How Can You Tell There's a Problem?
You might have problems with leaky and/or uninsulated ductwork if your heating and cooling bills seem unusually high compared to other homes in the neighborhood or your own previous bills. A substantial amount of air can be lost through poorly connected ducts. That conditioned air isn't doing any good if it's leaking into crawl spaces, wall voids and other unconditioned areas. Likewise, air moving through ducts in unheated areas can lose a lot of heat energy through thin duct walls unless they're properly insulated.
Dirty ducts are also a problem, leading to higher energy bills as airflow becomes impeded by accumulated dust and debris. They can also pose health risks as conditioned air picks up contaminants while moving through the ductwork. Similarly, dirty air can infiltrate through gaps and holes in faulty ducts, eventually mixing with household air.
Telltale signs that you have dirty ducts include visible mold on or near the ducts, dust emerging from supply grilles, and indications of insects or vermin living in the ducts.
What's the Answer?
If you suspect leaky, dirty, or failing ducts, contact an HVAC professional trained in assessing, repairing and cleaning ductwork. Using high-tech equipment, they can gage the integrity of the ducts, and inspect them to determine whether they need to be cleaned. If the situation is serious enough, they might recommend ductwork replacement.
To schedule a professional duct inspection in your Fort Wayne area home, please contact us at Hartman Brothers Heating & Air Conditioning.
Our goal is to help educate our customers in New Haven, Indiana and surrounding Fort Wayne area about energy and home comfort issues (specific to HVAC systems). 
Credit/Copyright Attribution: "Raywoo/Shutterstock"