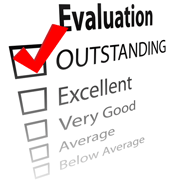 Most homeowners aren't aware that they can perform their own energy evaluation on their homes. In tough economic times like we're experiencing today, it's important to save money every way possible. If you're not sure whether you're doing everything you can to keep energy costs low, here are a few tips that will help ensure your family stays comfortable, while you enjoy savings on utility costs. 
Temperature variations from one room to the next. If you experience hot or cold spots in your home, it could be due to several factors including air leakage, inadequate insulation, an improperly installed HVAC system or even leaks in your ductwork.
Excess dust in your home. If the dust on your furniture, floors or walls seems to be piling up faster than usual, it could indicate that your ducts are not well sealed, or that it's time to change the air filter in your heating/cooling system.
Drafts. Have a room that feels a bit drafty or uncomfortable? It could be caused by hidden leaks in the basement or attic, or cracks and holes around windows.
Other than the obvious, you can do your own energy evaluation using Energy Star's Home Energy Yardstick online tool. All that's needed are your utility bills for the past 12 months, energy sources (electricity, wood, gas, etc.), total square footage of your  home and five minutes of your time. This yardstick will let you see how your home "measures up" in comparison to similar homes around the U.S.
Of course, you can always have an expert come into your home to evaluate your energy usage and suggest improvements, but why not pinpoint some of the problems yourself? This will make your home more energy efficient and comfortable, while saving you money.
For nearly half a century, Hartman Brothers Heating & Air Conditioning has provided unparalleled products and service to homeowners in the Fort Wayne area. Questions about performing your own energy evaluation? Contact us, and we'll be more than happy to help.
Our goal is to help educate our customers in New Haven, Indiana and surrounding Fort Wayne area about energy and home comfort issues (specific to HVAC systems).  For more information about energy evaluations and other HVAC topics, download our free Home Comfort Resource guide.
Image courtesy of Shutterstock