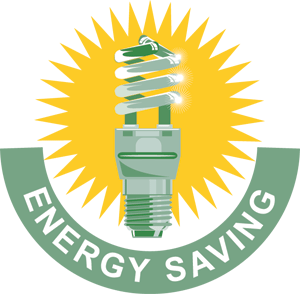 A smart way to boost energy savings in your Fort Wayne area home is to view it as an entire system, rather than a collection of parts. A weakness in one area compromises the strength and efficiency of others.
Here are some tips for ensuring your systems work together efficiently so you can benefit from year-round energy savings.
Air sealing. Sealing the leaks in your home is a good place to begin. This keeps warm air from infiltrating during the summer and escaping during the winter. Focus on gaps around windows and doors, where siding meets the foundation, and exterior wall penetrations caused by electrical and plumbing work. Make sure the attic floor is also well sealed, since warm air can escape into the attic in the winter and transfer downward in the summer.
HVAC equipment. Your home likely uses around 50 percent of its energy consumption on heating and cooling so energy-efficient heating and air conditioning is critical. When it comes time to replace equipment, make sure that it's sized correctly using precise load calculations. Install equipment that has the Energy Star label, indicating it exceeds minimum federally set efficiency standards. Once your HVAC equipment is installed, make sure you schedule semi-annual maintenance appointments to keep both cooling and heating systems running efficiently and to catch small issues before they seriously compromise the overall system.
Ductwork. Your HVAC system is only as efficient as the ductwork that circulates the air. If you live in an older home, have your HVAC contractor use Manual D to see if your duct design needs improvement. Investing in new ductwork now will pay for itself in energy savings. Have your ducts inspected annually to make sure they are sealed and insulated adequately, and to correct any airflow obstructions.
Insulation. Insulation works as a barrier to slow heat transfer into or out of your home, depending on the season. Take a look in your attic space to ensure your insulation is the correct R-value, and that the insulation levels come to no less than one inch below the attic joists. If not, upgrading your attic insulation is a good start. You can continue to upgrade insulation in crawl spaces and exterior walls over time.
Contact Hartman Brothers Heating & Air Conditioning, Inc. to boost the energy savings in your home. We provide expert HVAC installation and service to Fort Wayne area homeowners.
Our goal is to help educate our customers in New Haven, Indiana and surrounding Fort Wayne area about energy and home comfort issues (specific to HVAC systems).  For more information about energy savings and other HVAC topics, download our free Home Comfort Resource guide.
Image courtesy of Shutterstock