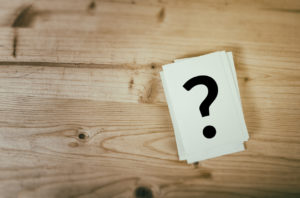 HVAC purchases are probably the most infrequent people make as homeowners. The systems last for many years, don't require a lot of attention and are mechanically complicated. When you need to replace yours, ask the contractors you interview these relevant questions.
Are you licensed and bonded?
HVAC contractors in New Haven and Fort Wayne must have a license to work in the HVAC industry. Make sure theirs is current and they have insurance and bonding.
What size do I need?
The most important aspect of buying a new HVAC system is to size it properly. Even the most energy efficient and meticulously constructed HVAC system won't perform at its peak if it's too big or small. Ask the contractor to complete a load calculation for your home using Manual J software. It's a program that takes into account your home's energy efficiency, design elements, your thermal preferences and habits that contribute to the cooling and heating load.
Does energy efficiency matter?
As you begin the selection process when making HVAC purchases, the first thing the HVAC professional will discuss is the energy efficiency ratings of the systems you're considering. Higher efficiency systems use less energy each time they run. While they do cost more initially, they pay for themselves each time they run in lower energy consumption.
What does the warranty cover?
Ask about the duration of the warranty, what it covers and if there are conditions you must meet to keep it active. The contractor should offer a warranty on the installation, as well.
How do I finance it?
A new HVAC system is a big purchase and the contractor may be able to offer you financing using their own resources or from the manufacturer. You may also be eligible incentive programs from your energy provider or your jurisdiction that will offset the cost of a new HVAC system.
If you find the thought of HVAC purchases bewildering, contact the experts at Hartman Brothers Heating & Air Conditioning. We provide HVAC services for Fort Wayne homeowners.
Our goal is to help educate our customers in New Haven, Indiana and surrounding Fort Wayne area about energy and home comfort issues (specific to HVAC systems). For more information about other HVAC topics, download our free Home Comfort Guide or call us at 260-376-2961.