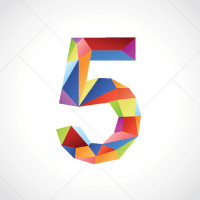 The cold wind beating down your door can only mean one thing -- winter is finally here, and so is your heating bill. Luckily, there are a few simple ways to cut your home heating bills this winter. Start with these five techniques:
Get your heating equipment serviced: Whether your home's primary source of heat is a furnace or another system, it's important that you get it serviced once a year by a licensed professional. The immediate benefit you'll receive is improved energy efficiency. As for long-term benefits, you'll be looking at a longer system lifespan and decreased heating costs.
Install a programmable thermostat: Manual thermostats are archaic, and original digital thermostats are a thing of the past. What you need is a programmable model, which will help you gain control of your heating needs by letting you set the days and times during which your heating equipment is in operation.
Add insulation: If your home doesn't have proper insulation, especially in essential areas like your attic, energy lost will drive up your costs by forcing your heating equipment to work in longer intervals. If you're not sure what type or amount of insulation to install, seek the assistance of a professional.
Grab a blanket: Sometimes, the best solution is also the simplest. When temperatures drop, don't immediately reach for the thermostat. Instead, grab a blanket or two and pile them on your bed and couch. Wearing a sweater can also keep you warm.
Use exhaust fans sparingly: Although the exhaust fans typically found in your bathrooms and kitchen are great at removing odors and fumes from the air, they also pull heat out. So, only use them when absolutely necessary.
For more expert advice on how to cut your home heating bills, or if you have other questions related to home comfort, please don't hesitate to contact the professionals at Hartman Brothers Heating & Air Conditioning. We've been serving the HVAC needs of Fort Wayne and the surrounding area since 1973.
Our goal is to help educate our customers in New Haven, Indiana and surrounding Fort Wayne area about energy and home comfort issues (specific to HVAC systems). For more information about cutting your heating bills and other HVAC topics, download our free Home Comfort Resource guide.
Credit/Copyright Attribution: "VooDoo13/Shutterstock"