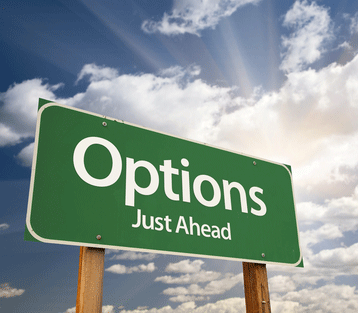 With another frigid Fort Wayne winter looming, many homeowners wonder if heating the garage is viable. They may want to use the garage as a work- or playroom, or for some other useful purpose. If you decide to heat the garage, choose safety first. Avoid unvented combustion space heaters, which can emit soot, moisture, or even toxic carbon monoxide. 
Nor should you use pellet or wood stoves, which heat too slowly and are unsafe near wood dust and fumes. Vehicle exhaust fumes, one of the worst carbon monoxide threats, could be drawn indoors if you extend your existing ductwork into the garage, and so could sanding dust or paint and finish fumes from garage workshop projects. Plus, expanding the capacity of your home's forced-air heating system may over-strain equipment that's designed to heat a certain square footage.
The following are two safe methods for heating the garage:
Electric radiant ceiling panels. Up to 2-by-8 feet in size and about an inch thick, these panels aren't restricted to ceilings. They can be wall-mounted, dropped into a suspended ceiling or placed only near frequently used areas.
Besides their relatively easy installation, electric radiant ceiling panels offer the following benefits for heating your garage:
Effective in larger spaces because they warm objects, not air.
Noiseless operation.
Raise temperature within 30 minutes (more effective than radiant floor heating).
Won't drain energy when not in use.
Sealed-combustion space heater. To connect their vents, these heaters must sit near an exterior wall, and it's best to check with an expert HVAC contractor to determine the best heating capacity in Btus (British thermal units) before purchasing one; however, sealed-combustion space heaters offer the following important benefits:
Vent outside, which helps maintain indoor air quality.
Provide heat very rapidly.
Available as both wall-mounted or floor units.
Work well in homes already supplied with natural gas or propane.
Combustion chamber uses outdoor air, rather than oxygen from within the garage.
For optimum comfort, mount an electric radiant panel near a workbench and install sealed-combustion space heaters for overall warmth.
If you have any questions about safe options for heating the garage, please contact us at Hartman Brothers Heating & Air Conditioning. We've been serving the Fort Wayne area since 1963.
Our goal is to help educate our customers in New Haven, Indiana and surrounding Fort Wayne area about energy and home comfort issues (specific to HVAC systems).  For more information about garage heating and other HVAC topics, download our free Home Comfort Resource guide.
Image courtesy of Shutterstock