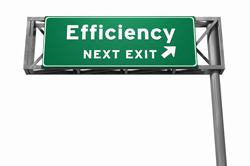 If you have just completed a home energy audit, you're probably wondering "what next?" The first step is to make a list of the efficiency improvements needed, and then categorize them by levels of importance and/or budget.
While some projects, such as window or HVAC equipment replacements, may be expensive to do all at once, other projects, like sealing and small mechanical upgrades, are more affordable and can be done in a weekend. Remember, addressing inefficiencies can save substantially in energy bills, which puts money back in your pockets.
Efficiency improvements you can do on a budget
Seal the envelope. A leaky home envelope is a major source of energy loss. Sealing window and door frames, exterior penetrations for electrical and plumbing work and duct leaks, and attic/crawl spaces will start saving on energy expenses right away. Your cost for the supplies to do so (caulk, weatherstripping, mastic or foil tape to seal ducts, etc.) should be relatively inexpensive at a local home supply store.

Mechanical improvements. Heating/cooling an empty home, or keeping water hot when nobody's around, wastes energy. Installing programmable thermostats, water heater timers and adjusting appliance settings can reduce utility bills significantly.
Windows. If you can't replace leaky storm windows, purchase affordable plastic film-based kits. Draw your shades or curtains during the afternoon to keep solar heat gain at a manageable level.
Efficiency improvements when you're ready to invest
Once you are ready to invest, the windows come first and the appliances second.
Windows. Windows comprise a large, uninsulated, exterior wall space so make an effort to replace old windows with high-quality versions. If you can easily discern outdoor temperatures by your proximity to the window, it's a good sign you need replacements. Energy-efficient windows can lower your energy spending by up to 30 percent.
Appliances. Replace outdated appliances with new ones bearing the Energy Star logo. This can save significantly on your utility bills, and you'll see a positive difference immediately.
If you need to schedule a professional home energy audit, or would like assistance prioritizing efficiency improvements, please contact us at Hartman Brothers Heating & Air Conditioning. We've provided superior HVAC services to the Fort Wayne area since 1963.
Our goal is to help educate our customers in New Haven, Indiana and surrounding Fort Wayne area about energy and home comfort issues (specific to HVAC systems).  For more information about home energy audits and other HVAC topics, download our free Home Comfort Resource guide.
Image courtesy of Shutterstock