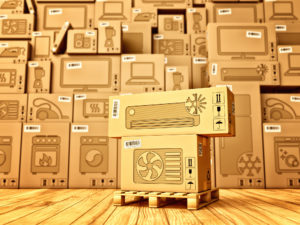 With so many choices to consider, buying a new HVAC system can seem like an intimidating task. Fortunately, the following can help you narrow down your HVAC choices and find the right system that meets your home's heating and cooling needs.
Consider Your Home's Current Climate Demands
Not every home is the same, which means that not every HVAC system will work the same way to keep a typical home comfortable. To find the best match for your home, have your technician perform a professional assessment of your home's heating and cooling loads. Certain aspects of your home, including its insulation, ventilation and even its physical orientation relative to the sun, can drastically impact HVAC loads.
Choose a Compatible HVAC System
After your technician recommends an ideal size HVAC system for your home, it's time to consider which type of HVAC system works best for your home:
Split HVAC systems are the traditional choice for heating and cooling modern homes. These systems come in a variety of sizes and SEER ratings, plus they require extensive ductwork for the best performance and efficiency.
Packaged HVAC systems combine the air handler and condenser into a single unit, making them ideal for homes that are short on space.
Ductless mini-split systems are ideal for homes with little to no space available for ductwork, plus you can create zoned areas with careful placement of the individual air handlers.
Mini-duct HVAC systems rely on miniaturized, flexible ductwork and high-volume air handlers, making them ideal for homes that lack space for traditional full-size ducts.
Whenever you need a new HVAC for your Fort Wayne home, get in touch with the professionals at Hartman Brothers Heating & Air Conditioning.