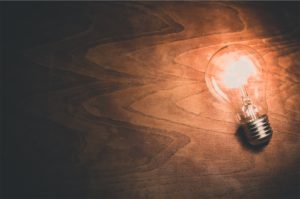 Your energy bills can increase dramatically when you're running the A/C or heat pump over the summer months. If you'd like to reduce your consumption and lower your utility bills without sacrificing comfort, try these energy saving tips.
Automate cooling with a programmable thermostat — Buy one that best matches your weekly schedule, then program it for temperature setbacks around your usual daily routine. For maximum energy savings, program in 10- to 15-degree temperature setbacks of eight hours or more each day.
Switch on your ceiling fans — Set the blade direction to counter-clockwise, then run the fan in any room that's occupied. The air movement created by the fan blades helps perspiration evaporate faster and cools the skin, which allows you to adjust the temperature setting on the thermostat several degrees higher so your cooling equipment uses less energy.
Curb energy losses in the ductwork — Have an experienced pro fix any ductwork deficiencies, seal leaky joins and seams, then wrap the runs in R-6 insulation.
Reduce the HVAC system's workload — Stop generating extra heat by cooking outdoors on the grill, avoiding the heated-dry cycle on the dishwasher, and hanging out laundry instead of operating the clothes dryer. Get rid of excess bathroom humidity by running the exhaust fan for 10–15 minutes after showers and baths. You can also curb solar heat gain by installing energy-efficient window coverings and keeping them closed in the daytime.
Optimize cooling system efficiency — Get your A/C or heat pump professionally serviced so it's operating as efficiently as possible. Then, do all you can to maintain its efficiency over the cooling season by changing out the air filter monthly, keeping all the supply vents open and checking that the return registers aren't blocked.
Air seal around the exterior — Stop conditioned air losses by re-caulking window and door frames, replacing damaged or missing weatherstripping around exterior doors and filling in holes and gaps around extrusions through the shell with expandable foam insulation.
To learn more energy saving tips for your Fort Wayne home, contact us today at Hartman Brothers Heating & Air Conditioning.
Our goal is to help educate our customers in New Haven, Indiana and surrounding Fort Wayne area about energy and home comfort issues (specific to HVAC systems). For more information about energy savings and other HVAC topics, download our free Home Comfort Guide or call us at 260-376-2961.
Credit/Copyright Attribution: "Ondrej Supitar/StockSnap"