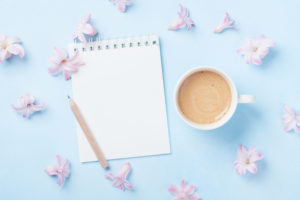 Warm weather may seem far away right now, but it'll be here before you know it. You'll be able open the windows for a time, but all too soon, it'll be warm enough to turn on the air conditioner. It's always a good idea to start thinking about your spring HVAC preparations. You can make a list right now of the tasks you'll need to perform to get your air conditioner ready for the long hot summer.
Remove condenser cover.
If you covered up your outdoor condenser unit, be sure to remove the covers. Check for insect or rodent infestation. These creatures love the shelter that a covered condenser provides throughout the winter. Rodents are a particular concern, as they can chew through lines and cause expensive repairs.
Clear away debris.
Has any amount of debris collected around the condenser during the winter? Clear away leaves, branches or any other debris that may have fallen on or around the HVAC. Take particular care that the fins and vented areas around the condenser are free of dirt and debris. If necessary, wash the condenser, brushing away dirt with a soft brush (do not use a power washer). Straighten the fins with a fin comb. Make sure that yard furniture or other structures do not impede air flow. Trim any branches back so that there's at least 2 feet of clearance around the condenser.
Change the air filter.
Change the air filter regularly. You will have to do it more often if you have a dusty home, lots of foot traffic or keep pets with shedding hair indoors. Burning candles, which give off soot, may also necessitate more frequent filter changes. A dirty air filter impedes air flow, making the system run slower and cooling less effectively. This not only will affect your energy bill, but also your comfort.
Clear obstructions away from vents and registers.
Obstructions will impede air flow and compromise efficiency.
And don't forget to include spring HVAC maintenance in your list of tasks. At Hartman Brothers of New Haven, we can also schedule repairs and new installations.
Our goal is to help educate our customers in New Haven, Indiana and surrounding Fort Wayne area about energy and home comfort issues (specific to HVAC systems). For more information about other HVAC topics, download our free Home Comfort Guide or call us at 260-376-2961.