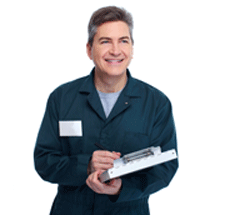 Having a maintenance agreement with a dependable contractor keeps your A/C working in the best possible condition with optimum efficiency. Scheduled maintenance also can identify small problems before they become large and expensive. In particular, regular inspections of your A/C can spot a potential problem that may still be under warranty before the warranty expires, saving you costly repairs. In extreme weather changes, such as a heat wave or unexpected cold snap, contractors receive many calls for services. You can stay ahead of the game with a maintenance agreement.
Customers who already have  a maintenance agreement notice the benefits of heating or cooling system tune-up. An inspection twice a year before the hot and cold seasons arrive will save time, money and worry. Just like your vehicle, HVAC systems that are clean and in good repair run more efficiently and require fewer repair calls than those that are not regularly kept up. In addition, A/C manufacturers generally require regular maintenance to keep the warranty valid. Semi-annual inspections are very thorough, inspecting and checking items such as:
Wiring
Return air filter
Evaporator coil
Leak check
Relays and switches
Condenser coils
Proper drainage check
Refrigerant charge
Thermostat operation
You can buy different levels of coverage depending on your specific needs. Some maintenance agreements, like the ones offered through Hartman Brothers Heating & Air Conditioning, offer reduced service call fees and replacement part discounts throughout the year. A qualified technician will help you get the most out of your agreement.
Hartman Brothers Heating & Air Conditioning has served the Fort Wayne area for 50 years. Let our experience work for you.
Our goal is to help educate our customers in New Haven, Indiana and surrounding Fort Wayne area about energy and home comfort issues (specific to HVAC systems).  For more information about maintenance agreements and other HVAC topics, download our free Home Comfort Resource guide.
Image courtesy of Shutterstock