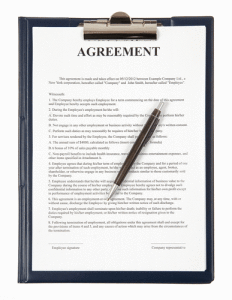 Problems with your home's heating or cooling equipment not only impact your comfort and budget, they can compromise your family's safety. The hassle-free way to ensure your HVAC system components receive timely preventive care is to opt for an annual maintenance agreement with an experienced HVAC professional. 
HVAC maintenance plans provide a number of valuable benefits. You'll enjoy a number of advantages by signing a yearly maintenance agreement including:
Lower energy bills — HVAC equipment that's not maintained regularly can lose up to 5 percent of its energy efficiency each year. The semiannual tuneups included with a maintenance plan can keep it running at optimal efficiency, which keeps your energy consumption and operating costs in check.
Enhanced safety — Having the furnace burner, heat exchanger, wiring, and vent system inspected every year can avert safety issues like overheating, incomplete combustion, or back drafting that increase the risk of fire and carbon monoxide poisoning.
Fewer breakdowns — During a maintenance visit, your technician can catch and correct minor issues before they escalate and cause equipment breakdowns that require costly repairs.
Perks for parts, service charges, and labor — If problems arise that do require repairs, you'll save money on parts and emergency service calls and receive a warranty on the labor charges you pay.
Longer equipment life span — A yearly inspection, cleaning, and tuneup can keep your HVAC equipment operating reliably beyond its expected service life, so you avoid the expense of an early replacement.
New equipment discounts — When you decide it's time to upgrade components or install an add-on to the HVAC system, you'll get a percentage off the cost of the new equipment.
No warranty worries — If a component that's covered under an equipment manufacturer's warranty fails, you'll have proof of scheduled maintenance by a trained professional.
Peace of mind — As a maintenance plan customer, you won't face the headache of searching for a reputable HVAC contractor if you're suddenly left without heating or cooling.
To learn more reasons why you should consider an HVAC maintenance agreement, contact Hartman Brothers Heating & Air. We've proudly served the comfort needs of Fort Wayne area homeowners since 1963.
Our goal is to help educate our customers in New Haven, Indiana and surrounding Fort Wayne area about energy and home comfort issues (specific to HVAC systems).
Credit/Copyright Attribution: "piotr_pabijan/Shutterstock"