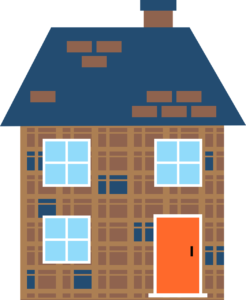 Exploring the options with home heating systems can make choosing your next heating equipment simpler. While the nuts and bolts of these systems are complex, knowing their basics, advantages and disadvantages is helpful to make a solid and satisfying decision before you move forward.
Gas Furnaces
Forced-air gas or oil furnaces that use natural gas or LP are the most common types of heating units in the U.S. The combustion of fuel inside a burner warms the air as it travels over the heat exchanger and through the ductwork.
Pros:
Relatively easy to install and maintain.
Can be highly efficient.
Heats homes quickly.
Cons:
Furnace can be noisy.
Fan circulates airborne particulates.
Rooms cool quickly after furnace turns off.
Ductwork can leak.
Radiant Systems
Radiant heating uses a boiler to heat water and a pump to circulate it through a network of tubing or piping placed in the walls, the floors, or radiators.
Pros:
Even, steady heat.
Easy to control heat level in individual rooms.
Both air and objects inside rooms absorb warmth.
Energy efficient.
Quiet and dust-free.
Cons:
Slow to heat house when first started in the fall.
Involves extensive home alterations to install in existing homes compared to other home heating systems.
Electric Heating
Electric furnaces and baseboard heaters use electricity to generate heat. They're not commonly used in regions like this where winters are consistently cold and fairly long.
Pros:
Easy to install.
Provide heat when natural gas or LP isn't available.
Safe and clean.
Cons:
Expensive to operate. The cost of electricity is about three times higher than the cost of gas.
Heat pumps are an energy efficient option for heating with electricity. They create three to four times more heat using the same amount of energy that an electric furnace does. Hybrid heat pumps combine gas heating to provide warmth even when temperatures fall below freezing.
All these home heating systems provide dependable comfort. For expert advice on which works best for your home and budget, contact the experts at Hartman Brothers. We provide trusted HVAC services for homeowners in the Fort Wayne area.
Our goal is to help educate our customers in New Haven, Indiana and surrounding Fort Wayne area about energy and home comfort issues (specific to HVAC systems). For more information about home heating systems and other HVAC topics, download our free Home Comfort Guide or call us at 260-376-2961.
Credit/Copyright Attribution: "prawny/Pixabay"