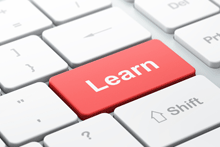 If you are considering purchasing a new HVAC system, you will want to know the terms AFUE, SEER, HSPF, among others. These acronyms refer to different methods for measuring the efficiency of central heating and cooling systems.
AFUE stands for Annual Fuel Utilization Efficiency and is a measurement of the thermal efficiency of your furnace or boiler. AFUE measures the amount of fuel that gets converted to usable heat in your home. It is presented in a percentage format. The minimum AFUE for new combustion furnaces sold in the U.S. is 78 percent. High-efficiency condensing furnaces vary from AFUE 90 to 98 percent.
SEER is the Seasonal Energy Efficiency Ratio, a measurement of cooling efficiency in an A/C or heat pump over a complete cooling season. The higher your unit's SEER rating, the more electricity it will turn into cooling. As of January 2006, all air conditioning units must have a minimum of 13 SEER rating. The Energy Star label is carried by units with SEER 14 or higher.
HSPF means Heating Seasonal Performance Factor. It measures the heating efficiency of heat pumps during a season. The minimum HSPF is 6.8, and the Energy Star label goes to systems with an HSPF of 8 or higher.
AFUE, SEER, HSPF and other efficiency ratings (such as EER) help you determine how efficiently your furnace, heat pump or A/C can heat or cool your home, and helps you compare between available models.
Even though you have done your research, Hartman Brothers in Fort Wayne offers a free online calculator to determine your energy usage. Should the calculator reveal that you could benefit from an upgrade to your heating or cooling equipment, we have you covered with a wide range of Bryant and Lennox systems available for installation. For more expert advice, contact us at Hartman Brothers Heating and Air Conditioning Inc. and we will help you determine which HVAC system is best for your home.
Our goal is to help educate our customers in New Haven, Indiana and surrounding Fort Wayne area about energy and home comfort issues (specific to HVAC systems).  For more information about purchasing a new HVAC system and other HVAC topics, download our free Home Comfort Resource guide.
Image courtesy of Shutterstock