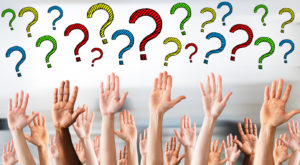 Conserving energy in your home should be the responsibility of the whole family, including your children. Teaching kids about HVAC and energy efficiency helps them develop healthy, green habits that can last a lifetime. When they grow up, they'll know how to use their HVAC systems more responsibly and practice smart homeownership habits. Presently, the efforts of your little ones toward using equipment and appliances efficiently will help you save more energy and money on your utility bills.
You don't have to sound like a broken record when trying to teach your kids about energy conservation. Here are some handy tips to get the young ones involved in HVAC maintenance and saving energy.
Let them help with small maintenance tasks
Your children can help you inspect and clean or change air filters, hose down the outdoor A/C unit, and clean air vents. Older kids can help you look for drafts around doors and windows and fix them with caulking or weatherstripping. As you work with your kids, explain to them the importance of these tasks.
Read books
Go to the library and borrow books about energy and carbon footprints. Show them how energy is generated and the impact residential energy use can have on the environment. The more the little ones know about the topic, the better they'll appreciate the need to conserve it.
Reward energy-efficient habits
Encourage children to practice responsible habits such as closing drapes or blinds to keep the hot daytime sunshine out in the summer, closing exterior doors and windows to avoid wasting conditioned air, and turning off unused electronics. Give them points every time they do an energy-saving activity. Occasionally, you can reward them for the points they've accumulated.
By teaching kids about energy efficiency, you'll help make all family members work together to maintain a cozy and energy-efficient home. If you need help with home comfort and energy issues in the Fort Wayne area, contact Hartman Brothers Heating & Air Conditioning. Our responsive and knowledgeable professionals will take care of all your HVAC needs and gladly answer any questions from your curious little soldiers.
Our goal is to help educate our customers in New Haven, Indiana and surrounding Fort Wayne area about energy and home comfort issues (specific to HVAC systems). For more information about other HVAC topics, download our free Home Comfort Guide or call us at 260-376-2961.