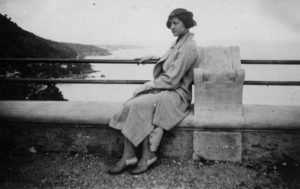 The HVAC industry welcomes diversity in terms of a person's background, gender, and ethnicity. Even so, there has always been a shortage of women who have decided to make it their career. To illustrate the impact that women in HVAC history have had on the industry, we would like to discuss two important standouts - Margaret Engels and Alice Parker.
Significant Women in HVAC History
The first woman, Margaret Ingels, is notable because not only was she the first woman to graduate from engineering at the University of Kentucky and the second woman to graduate in engineering in the United States, but she was also the first woman to earn a Mechanical Engineer professional degree. During her many years in the industry, her greatest contribution was in air conditioning with the creation of the "effective temperature" scale that allowed for improvements to residential home comfort.
The second woman, Alice Parker, challenged both gender and ethnicity by being a black woman within the HVAC industry. She is most notable, however, for being the inventor of the residential natural gas furnace. This came at a time when most homes were utilizing either wood or coal as their sole fuel source. Her contribution allowed for an extremely effective alternative that is obviously the preferred heating source today.
The Future of Women in the Industry
Perhaps it's due to a bigger push with STEM (science, technology, engineering, and mathematics) education or an attraction toward advancements in technology, but women are becoming more common in the HVAC industry. Although their numbers only account for 1.7% of the total HVAC workforce, it seems that more women are discovering how rewarding such a career can be. And as long as the HVAC industry exists (which it always will), we will encourage men and women of all backgrounds to join our ranks.
As you can see, women are a driving force of the HVAC industry and always have been. To learn more about women in HVAC history or if you have home comfort concerns, contact the hard-working professionals at Hartman Brothers. We've been serving the needs of Northeast Indiana since 1963.