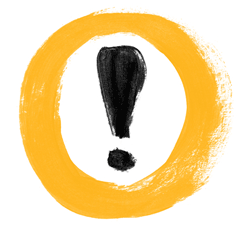 Heat pump and A/C thieves have become more prevalent across the country as the price of copper goes up. For Indiana homeowners, theft of outside HVAC condensing units can easily ruin your day and cost you thousands of dollars in unit replacement.
But homeowners who are aware of the threat of heat pump and A/C thieves can take the proper measures necessary to protect                                            their homes and prevent copper theft from occurring on their property.
Copper Theft

Since 2007, the price of copper has increased by 60 percent, resulting in a spike in the value of scrap copper. Today, copper theft has become a national problem with thieves increasingly targeting wire, power lines, water pipes and air conditioners for their quick cash value. Your standard size residential air conditioning or heat pump condenser/compressor is generally worth about $80 in scrap copper, making it a tempting target to heat pump and A/C thieves.
Protecting Your Outdoor Equipment From Copper Theft

If you live in a well-trafficked neighborhood and your equipment is highly visible, you should not have to worry too much about heat pump and A/C thieves. However, if your home is more isolated, or your equipment is in an easily accessed location, it might be a different story. Many thieves will simply back their trucks to your unit, cut the attaching wires and tubes, load the unit, and drive away. To prevent this, consider taking the following precautions:
Install motion detector lights that are rigged to shine a spotlight on your heat pump or A/C should anyone approach.
Install an alarm system to signal whenever your HVAC equipment is disturbed.
Build a locked fence around the unit.
Spray-paint the copper tubing located within your unit's condenser/compressor. Copper recyclers are more apt to question brightly colored copper tubing.
To learn more about how to protect your home and HVAC equipment from heat pump and air conditioning thieves, or about other homeowner tips and precautions, contact your local experts at Hartman Brothers Heating & Air Conditioning. Our NATE-certified technicians have been providing superior service and quality HVAC products to Fort Wayne and surrounding area residents since 1963.
Our goal is to help educate our customers in New Haven, Indiana and surrounding Fort Wayne area about energy and home comfort issues (specific to HVAC systems).  For more information about protecting against heat pump and air conditioning theives and other HVAC topics, download our free Home Comfort Resource guide.
Image courtesy of Shutterstock