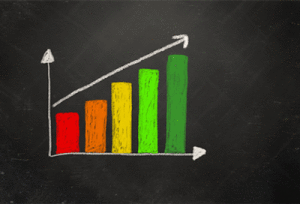 It seems as if we hardly get a break from the costs of heating our homes in winter before it's time to turn on the air conditioner and watch our cooling bills soar higher again. But the savviest homeowners in the Fort Wayne area know there are ways to keep those bills at a reasonable rate by practicing air conditioner efficiency. Here are some ways you can run your A/C more efficiently and save on your utility bills.
Change the Air Filter
A clean air filter not only keeps the parts of your HVAC system free of dirt so that it runs better, but also helps it run more efficiently. A dirty filter slows down airflow so that the A/C has to work harder to cool the home. It can also impede the A/C's ability to dehumidify the home, making it feel unnecessarily warm. Change better quality filters at least once every three months. Change inexpensive fiberglass filters at least once a month.
Check Your Ductwork for Air Leaks
If your ductwork is accessible, be sure to check it for loose segments or holes and cracks. Cracks, gaps and holes allow conditioned air to leak out and humidity, dirt and unconditioned air to get inside the system. Repair the holes and disconnected segments with mastic or metallic tape. If you can't access your ductwork yourself, have it checked by a professional technician.
Install Ceiling Fans
If you don't already have ceiling fans, install them. Make sure the blades are running counterclockwise on reversible ceiling fans during the summer. This helps circulate the conditioned air better so occupants feel cooler.
Install a Programmable Thermostat
Install a programmable thermostat if you don't already have one. Maintaining an efficient air conditioning schedule will help you save electricity. Set the thermostat a few degrees higher for bedtime and when the home's occupants are away for the day. Set it lower for times when people are up and about.
To learn more about air conditioner efficiency, contact the professionals at Hartman Brothers Heating and Air Conditioning. We've served the Fort Wayne area since 1963.
Our goal is to help educate our customers in New Haven, Indiana and surrounding Fort Wayne area about energy and home comfort issues (specific to HVAC systems). For more information about air conditioner efficiency and other HVAC topics, download our free Home Comfort Guide or call us at 260-376-2961.
Credit/Copyright Attribution: "Juergen-Faelchle/Shutterstock"