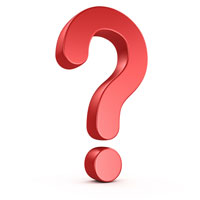 Replacing your air conditioner is a big and potentially stressful task. This causes many homeowners to put it off until it's too late, and it costs them in either comfort, inconvenience or repair bills. Here are some ways you can tell when it's time for an A/C replacement.
It's old. Even with proper maintenance, you're unlikely to get more than 12 to 15 years of quality performance out of your A/C. Performance and mechanical issues that start to creep up in this age range mean that you should consider replacing your air conditioner soon.
Excessive repairs. An A/C that constantly breaks down is ineffective and expensive. If the frequency of common issues is causing you headaches and costing you a lot, replace it with a new system. For every repair decision, consider the 50 percent rule, which states that if the repair costs more than 50 percent of the cost of a new system, you should replace it instead.
Inefficient. One problem of older units is that they can become increasingly inefficient at converting electricity into cooling. Also, newer units that have better technology can achieve efficiency levels that weren't possible in the past. Combining these two factors means that there are many cases where an A/C replacement could begin saving you money after a few years of use.
Signs of wear and tear. If you run your A/C until it stops working, you're likely to have to spend significant time in an uncomfortable home. Sometimes you can predict major breakdowns simply by inspecting your system for obvious deterioration such as damage and rust. If you see any significant deterioration on the surface of the system, usually on the outdoor condenser unit, it could be a sign of bigger problems inside.
Picking the right time to make an A/C replacement isn't easy. If you need help evaluating the condition of the cooling system in your Fort Wayne area home, please contact us at Hartman Brothers Heating and Air Conditioning.
Our goal is to help educate our customers in New Haven, Indiana and surrounding Fort Wayne area about energy and home comfort issues (specific to HVAC systems).  For more information about A/C replacements and other HVAC topics, download our free Home Comfort Resource guide.
Image courtesy of Shutterstock