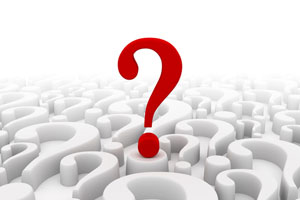 It can get pretty humid in Fort Wayne over the summer.  On the days where the humidity is at its worst, it may even appear that your A/C isn't doing as much as usual to combat the heat.  In reality, the unit is probably fighting a losing battle with humidity, which can make the house feel warmer, even when the thermostat says the A/C is doing its job.
If you see condensation on your windows, if the air in the house feels muggy, or if the A/C suddenly starts producing a lot of condensation in its drain pan, it's a pretty sure bet that it's struggling to keep up with the humidity indoors. If you persistently have problems with humidity inside over the summer, it may be time to look into a two-stage cooling system that has better humidity control than standard A/C or even a separate dehumidifier.  In order to combat surface and structural damage to your home, it's best to keep humidity below fifty percent.
Here are some other tips and tricks to help your system keep up with dehumidifying your home:
Install a two-stage cooling system, since it's compressor can run for longer periods of time, removing more moisture from the atmosphere.
Make sure your unit has an automatic fan setting, so it doesn't continue running when the compressor is off.  Fans that run continuously blow over the wet compressor coils while it is off, and bring more humidity back into the room.
Close up your house and make sure your compressor gets a head start in the morning, so it has more time to dehumidify the house before the hotter temperatures hit.
Make sure your doors and windows are properly sealed and weather stripped so humidity isn't leaking back in from outside.
If you're using any appliance that makes water vapor, be sure it is vented to the outside.  Use kitchen and bathroom exhaust fans whenever you can.
For more information and advice on staying comfortable and making sure your A/C can keep up with dehumidifying your home, please contact Hartman Brothers Heating and Air Conditioning.
Our goal is to help educate our customers in New Haven, Indiana and surrounding Fort Wayne area about energy and home comfort issues (specific to HVAC systems). For more information about A/Cs and other HVAC topics, download our free Home Comfort Resource guide.
Credit/Copyright Attribution: "Leigh Prather/Shutterstock"