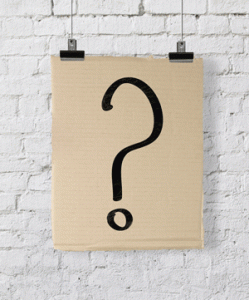 Today's ductwork design principles correct thermal losses, pressure imbalances and other errors that waste energy. In the past, design and fabrication of ducts were done with the aim of minimizing costs. If you're looking to improve your home's efficiency and comfort, you should be aware of the principles of modern ductwork design below.
Location in Conditioned Zones
When possible, locate ducts only in conditioned spaces of your home. That will reduce heat gain and loss. Ducts installed in unconditioned areas like the attic and crawl space will be exposed to the extreme temperatures of summer and winter. Duct leakage in these areas may also draw air with dust, mold spores, and other allergens into your HVAC system.
Clear Air Path
Ideally, incorporate a dedicated return duct into each room with a supply vent. When such an arrangement isn't feasible, install a central return in a hallway or any other common area. It's very important that you take the necessary steps to ensure there's an unobstructed air path from the supply vents in all rooms to the central return.
Perfect Balance
For optimum efficiency, a room's incoming airflow should be equal to the volume of outgoing air drawn into the return ducts. Ask your HVAC technician to install manual duct dampers at the trunk duct and branch connections to customize the airflow in different rooms individually.
Approved Materials
All your ducts should be fabricated from fiberglass, metal or other approved permanent duct materials. Avoid the old money-saving technique of using building voids such as wall voids to move air. Eventually, it will increase operating costs in addition to degrading your home's indoor air quality.
Tight Sealing and Testing
Use sheet metal screws to mechanically fasten duct junctures. Use mastic and/or metal foil tape to tightly seal the junctures. Have your ductwork tested before connecting it to your heating and cooling equipment.
Following these principles will make a significant difference in your comfort and energy bills. For more information on ductwork design, contact us at Hartman Brothers Heating & Air Conditioning. We serve the Fort Wayne area.
Our goal is to help educate our customers in New Haven, Indiana and surrounding Fort Wayne area about energy and home comfort issues (specific to HVAC systems). For more information about ductwork design and other HVAC topics, download our free Home Comfort Guide or call us at 260-376-2961.
Credit/Copyright Attribution: "Peshkova/Shutterstock"