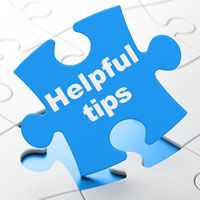 After a particularly severe winter, many of us here in Indiana were thrilled to see the season of heating bills ending. However, the summer is right around the corner, and air conditioning will soon become a necessity, driving costs up again. Fortunately, there are ways to prevent this increase by making your home more efficient and lowering your energy consumption. Here are a few tips to get started and reduce electricity usage in your home:
Update your lightbulbs. Compact fluorescent bulbs are safer than their predecessors, and they use far less energy than incandescent bulbs. CFLs also create less heat than incandescent bulbs, so they won't warm up your home in the summer.
Seal leaks in air ducts. Many homeowners don't realize that their air ducts have leaks, which means a lot of wasted money and energy reflected on your heating and cooling bills. Have your ducts inspected and repair any leaks.
Upgrade your air conditioner. New Energy Star qualified models are far more efficient, so it may be time to say goodbye to your clunky, older A/C. A new air conditioner or he sat pump is a large investment, but it will pay itself off in energy savings.
Change your cooling habits. Perhaps the most effective way to reduce electricity usage during the cooling season is to simply keep the air conditioner off more often. It is a myth that it's more efficient to leave the A/C on all day than to turn it on only when it's needed, so go ahead and turn the air conditioning off when you leave the house. During very hot weather, turn up the thermostat to 85 F, so your home doesn't get excessively hot while you're gone.If you find it hard to remember to adjust the A/C, install a programmable thermostat to do the work for you.
Increase insulation. Many homeowners mistakenly think that insulation is only important in the winter. However, the same insulation that keeps heat inside in winter will keep it out in the summer. Make sure your house is thoroughly insulated to keep your air conditioner running efficiently and your house comfortably cool.
For more information on how to reduce electricity usage in your Fort Wayne area home, contact us at Hartman Brothers Heating & Air Conditioning. today.
Our goal is to help educate our customers in New Haven, Indiana and surrounding Fort Wayne area about energy and home comfort issues (specific to HVAC systems).  For more information about electricity usage and other HVAC topics, download our free Home Comfort Resource guide.
Image courtesy of Shutterstock