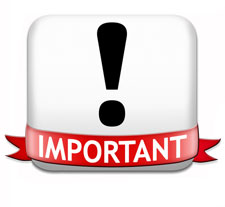 Advice related to modern A/C systems is easy enough to find, no matter where you live. However, you might be surprised to find that many things you would consider ironclad truths about cooling your home are partially or completely false. Read on for some tips for counteracting bad advice on energy-saving practices.
A/C Vents
Closing the vents in unused rooms is one of many commonly stated energy-saving practices. The idea is that if there's less space to cool, your A/C will have an easier time of it. However, most central HVAC systems are designed to cool or heat a specific amount of space, with the ductwork installed so it will efficiently do so. Closing off rooms will throw the system out of balance, force air into dead-end ducts, and may make your A/C work harder to cool the rooms that are still open.
Ceiling Fans
Many people leave ceiling fans running all the time for to maintain their cooling effect. While there is a limited return for extra circulation, most of the benefits of fans come from a person being directly below them. That benefit is instantaneous as soon as the fan is turned on, so there's no cumulative benefit to leaving ceiling fans operating in empty rooms. Turn off the fan when you leave the room.
Thermostat Temperature
Turning the thermostat down further than you want the temperature will not make the house cool faster. Just set the thermostat where you want the temperature to be. Alternatively, turning your A/C off while you're away on a hot day just makes your system work harder when you get home. Your cooling system may have to work for hours to bring your home back to a comfortable temperature after being left off during excessively hot weather. A better alternative is a programmable thermostat that can be set to an energy-saving temperature when you're gone – perhaps eight to 10 degrees higher than usual – and then programmed to return to your comfortable temperature shortly before you arrive home.
For expert advice about real energy-saving practices, please contact us at Hartman Brothers Heating and Air Conditioning Co. We have been proudly serving the Fort Wayne area since 1973.
Our goal is to help educate our customers in New Haven, Indiana and surrounding Fort Wayne area about energy and home comfort issues (specific to HVAC systems). For more information about energy savings and other HVAC topics, download our free Home Comfort Resource guide.
Credit/Copyright Attribution: "Dirk Ercken/Shutterstock"