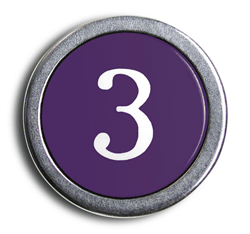 Before you replace the heart of your HVAC system, the furnace, it's a good idea to learn about the three main factors that should help in your decision: size, fuel, and efficiency.
Size. The size of your furnace, also known as its heating capacity, is one of the most common issues with furnaces. As a homeowner you might try to be on the safe side and order a furnace with more capacity than your home needs. This is a mistake, however, as an oversized furnace will be less efficient and effective than a properly sized unit. It will short cycle, resulting in wasted energy, stress on components and uneven heating. Have your new furnace sized according to the Air Conditioning Contractors of America's Manual J. This software protocol calculates your home's precise heating load as a key step in sizing the appliance.
Fuel. When it comes to the fuel you use to feed your furnace, there are many different options. The most common choices are gas and oil, but if you have access to other fuels, you may consider them as well. Look at the availability of the fuel first. You need to have easy access to as much as you need during cold weather months. Secondly, you can narrow down your choices further by cost. The reality in most American homes today is that natural gas is the best option, both because it's cheap and because most homes are already outfitted for natural gas, both in terms of supply lines and venting.
Efficiency. Replacing a furnace can be a perfect opportunity to upgrade to a more efficient model. A high-efficiency furnace will use less fuel to produce the same amount of heat, which saves you money on your fuel bills over the long term. The catch for higher efficiency is that the cost upfront is often substantially higher. An HVAC consultant can evaluate the lifetime costs of multiple options to make it clear which one will be best for you.
If you have any other questions about replacing a furnace in your Fort Wayne area home, please contact us at Hartman Brothers Heating & Air Conditioning.
Our goal is to help educate our customers in New Haven, Indiana and surrounding Fort Wayne area about energy and home comfort issues (specific to HVAC systems).  For more information about furnaces and other HVAC topics, download our free Home Comfort Resource guide.
Image courtesy of Shutterstock