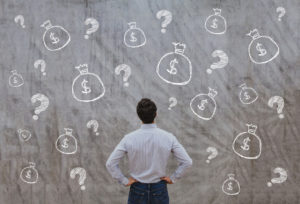 As a homeowner, you expect to incur some expenses related to maintaining, repairing or replacing your heating and cooling equipment, but how do you judge whether you're getting good value for the amount of money you spend? Understanding some of the key factors that affect HVAC costs and what you might pay for different HVAC-related services and products can help.
Factors That Impact HVAC Costs
The cost of a maintenance visit, repairs to your HVAC system, or a new equipment purchase and installation can differ significantly based on factors such as:
Efficiency and quality. The cost of new equipment is directly related to its energy efficiency rating and whether it has more advanced features. Reputable brands also tend to cost more, but they're typically more durably built with better warranties.
HVAC pro expertise. Knowledgeable HVAC contractors who employ well-trained technicians may give you a higher quote for their services, but the the extra cost is offset by their expertise and reliability.
Your timing. Without a preventive maintenance plan, you can expect to pay more for after-hours emergency services or repairs. With an equipment installation, it's possible to pay less if you take advantage of seasonal manufacturer promotions and discounts.
Comparing Costs for Common HVAC Products/Services
If you're facing a major equipment repair or planning for a replacement, it's important to compare costs and quality by getting several quotes and thoroughly vetting each contractor. Finding a trusted, experienced HVAC contractor now can also shield you from paying to much for sub-par workmanship when you need emergency service. As a general guide on HVAC costs, here are some example ranges for different products/services:
Install a new furnace: $ 2,800 -- $ 5,500
Upgrade your air conditioner: $ 5,500 -- $ 8,000
Repair your central A/C: $ 140 -- $ 350
Switch to geothermal heating and cooling: $ 3,500 -- $ 12,600
Add a backup generator: $ 2,500 -- $ 9,000
Plan preventive maintenance: $ 50 -- $ 150
To receive a personalized quote for a maintenance plan, repairs, new equipment installation or other HVAC costs for your Fort Wayne home, contact us at Hartman Brothers Heating & Air Conditioning.
Our goal is to help educate our customers in New Haven, Indiana and surrounding Fort Wayne area about energy and home comfort issues (specific to HVAC systems). For more information about other HVAC topics, download our free Home Comfort Guide or call us at 260-376-2961.